WARMfest Adds Trombone Shorty to Labor Day Concert Lineup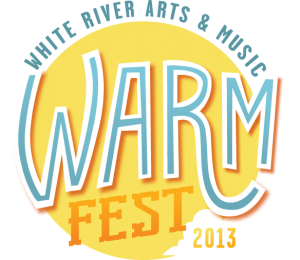 WARMfest announces Trombone Shorty returning to Indianapolis,
plus other lineup additions
Labor Day weekend music festival will benefit Broad Ripple waterfront
Tickets Are On Sale Now
INDIANAPOLIS, IN  – The inaugural White River Arts & Music Festival (WARMfest) today announced Trombone Shorty & Orleans Avenue as part of their three-day lineup during the Labor Day weekend festival August 31-September 2 at Broad Ripple Park in Indianapolis. Live music will be featured throughout the entire run of the event on five stages and will include a mix of national, regional and local talent.  
Trombone Shorty is a trombone and trumpet player originally from New Orleans with a background in jazz, funk and rap music. Since 2009, he has toured with his own band Orleans Avenue including Mike Ballard on bass, Dan Oestreicher on baritone sax, Tim McFatter on tenor sax, Pete Murano on guitar and Joey Peebles on drums.

In addition to acts already announced that include Mayer Hawthorne, Big Head Todd & The Monsters and Michael Franti & Spearhead, among many others, new lineup announcements include legendary hip hop group 3rd Bass, Leagues, The Coup, The Pieces, KO, Sleeping Bag, Denney & The Jets, Party Lines, Whipstitch Sallies, Know No Stranger, Brooks & Daegar, Kyle Long, Fortissimo, Magnetic, Ranch Ghost, Andy D, RJD2, Chuck Love, JJ Flores, Chuck Daniels, Burlesque Bingo Bango, TV Mike & The Scarecrows, DJ Steady B, Nicolas Rage, J Rabbit, Jennie Devoe, DJ Lockstar, Cadillac G, Dolfish, Cari Ray & the Loaners, JC Brooks & The Uptown Sound, Dessa, Said The Whale, Hyryder, Coyote Armada, A Squared DJ's, JFET and the Blue Monkey Sideshow. See the full lineup at WARMfest.org.
WARMfest is presented by Howald Heating, Air Conditioning & Plumbing; Sam Ash Music; Neat-o Art Shop; and Hilton Garden Inn Indianapolis Downtown. The three-day event will bring together several key Indianapolis cultural groups including Indy Parks & Recreation, Broad Ripple Music Fest and Indie Arts & Vintage Marketplace. A portion of the proceeds from the event will benefit the Carl G. Fisher Society, a non-profit whose goal is to restore the waterfront of Broad Ripple.
Tickets are on sale now warmfest.org & ticketfly.com or charge-by-phone at 877-4-FLY-TIX (435-9849). Three-day admission passes for WARMfest are also on sale now. For single day lineup details please visit lineup.warmfest.org/?sort=day.
Become a WARMfest Sponsor: Various levels of sponsorship for WARMfest are available now. If interested please contact sponsor@warmfest.org – http://warmfest.org/sponsors/
Become a WARMfest VIP: If interested in VIP at WARMfest please contact vip@warmfest.org – http://warmfest.org/tickets/
Become a WARMfest Vendor: If interested in being a vendor at WARMfest please contact vendor@warmfest.org – http://warmfest.org/vendors/
Become a WARMfest Volunteer: If interested in being a volunteer at WARMfest please contact volunteer@warmfest.org – http://warmfest.org/volunteers/
WARMfest times: Gates open at 10am daily
About WARMfest: WARMfest is a 3-day music and arts festival dedicated to helping preserve the White River. WARMfest promotes environmental responsibility, independent business and artisans, and sustainable goods and services through the magic of music, art and culture. WARMfest has a vision to restore and promote the White River to return it to the grandeur of a century ago. The mission is to educate the community to envision this great river as a recreational and visually appealing natural resource. In 2013, WARMfest will realize this vision by presenting a three-day cultural experience in Broad Ripple Park.
For more information: www.WARMfest.org
Facebook: www.facebook.com/WARMfest
Twitter: @WARMfest
MEDIA CONTACT:
Andy Wilson | Bohlsen Group
317.602.7137
All Artists And Events Are Subject to Change Without Notice