Wes McClintock creates new electronic based album 'Open Dream,' two years in the making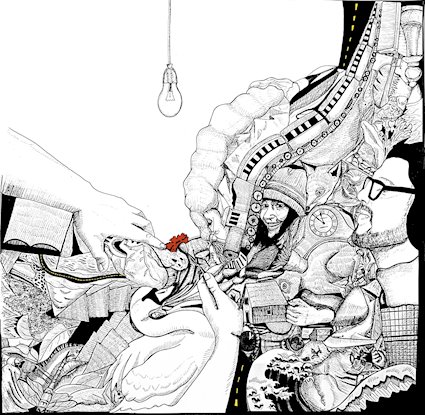 The story of singer, songwriter, producer and multi-instrumentalist Wes McClintock's second album Open Dream is not unlike that of many artists trying to create during COVID. For so many musicians when touring, nightlife and even commercial opportunities were cut off during the pandemic, the model was adapt or perish. McClintock and his wife, artist Lyra Howell (who designed Open Dream's album art), were luckily able to adapt and flourish. 
Moving out of the real estate price-hike center that is Toronto to St. John, New Brunswick for the express purpose of finishing his album inspired McClintock to create the great indie rock/funk/electronica crossover it's become.
"This is the album I've always wanted to create. It evolved out of re-working some very old songs of mine and turned in to a 2-year odyssey that incorporates everything I love about music. The album was begun in a cramped rental home in Toronto in the midst of COVID, and finished in a beautiful house by a hill in the peaceful city of Saint John, New Brunswick. It's a very personal album and a pretty good reflection of who I am, both artistically and personally."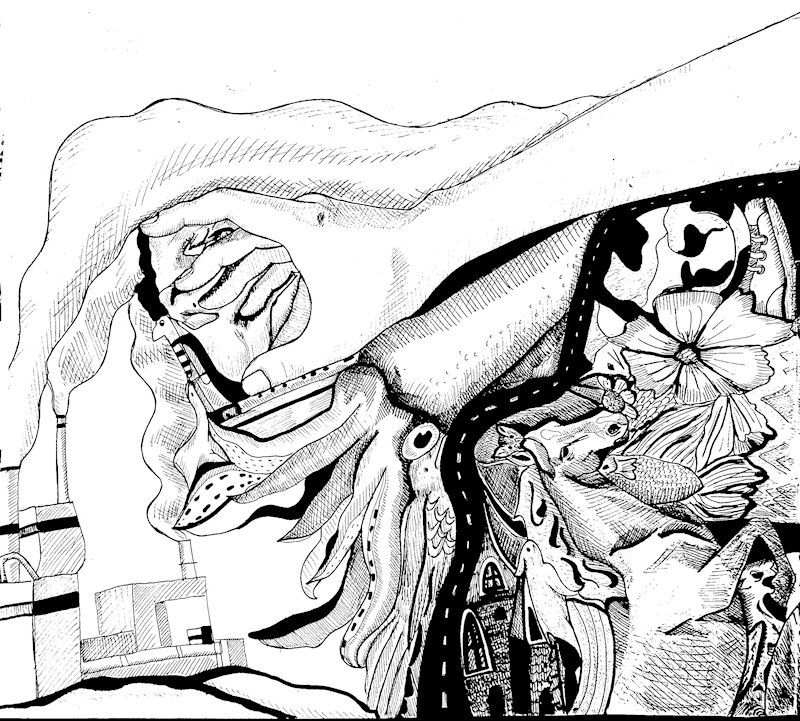 Over two years in the making, Open Dream is a bit of a departure from McClintock's first album, No Service in that he leans much more on his electronic production prowess. It's not unexpected, however, as McClintock has years of multi-genre experience and influence to draw on; experimentation comes with the territory. Self-taught in all his disciplines, McClintock played in many indie bands, including the Juno-nominated Wildness of Manitoba, before going solo and also scores comedy videos and films.
McClintock plays all the instruments and does all the production on all his work, but where No Service was largely Pink Floyd-esque progressive rock with an electronic backing, Open Dream is heavier on the electronic production and gives a more ambient vibe than his previous work. Constructed as a concept album, Open Dream picks up where No Service left off as a commentary on modern society's addiction to technology but there's less irony and more wistfulness in this album, at least if the teaser track "Falling" is anything to go by. 
"Falling" also give fans a glimpse of a much more diversified musical style from McClintock, with lashings of Yes, Zappa and Switched-on Bach. A complex think piece that's both fun and funky, it's no wonder it took two years to create. In McClintock's case, it is indeed a very good thing that he was able to adapt and finish this beautiful Open Dream
Stream "Open Dream" on Spotify.
Listen on Bandcamp.
Musician Names/Instruments: Wes McClintock – Guitar (Acoustic/Electric), Bass, Keys, Banjo, Drum Programming, Vocals
Producer Name(s): Wes McClintock
Tracklist:
1. Sky
2. Imaginary Songs
3. Falling
4. Waiting In Line
5. Breaking Into Nothing
6. Last Time
7. Open Dream
8. See It
9. Promises
10. Home
11. A Different Kind of Sane
12. Sand
Online:
Websites: https://www.wesmcclintock.com/
Official Website: https://www.wesmcclintock.com/
Facebook: https://www.facebook.com/profile.php?id=100092505382254
Twitter: https://twitter.com/WesMcClintock
Instagram: https://www.instagram.com/wesmcclintock/
Spotify: https://open.spotify.com/artist/1SKzGx2R3D44JMfidGeG79
Bandcamp: https://wesmcclintock.bandcamp.com/album/no-service
Soundcloud: https://soundcloud.com/wesmcclintock
Youtube Channel: https://www.youtube.com/channel/UCXv5sEjDZnZ00-if7LEf-8g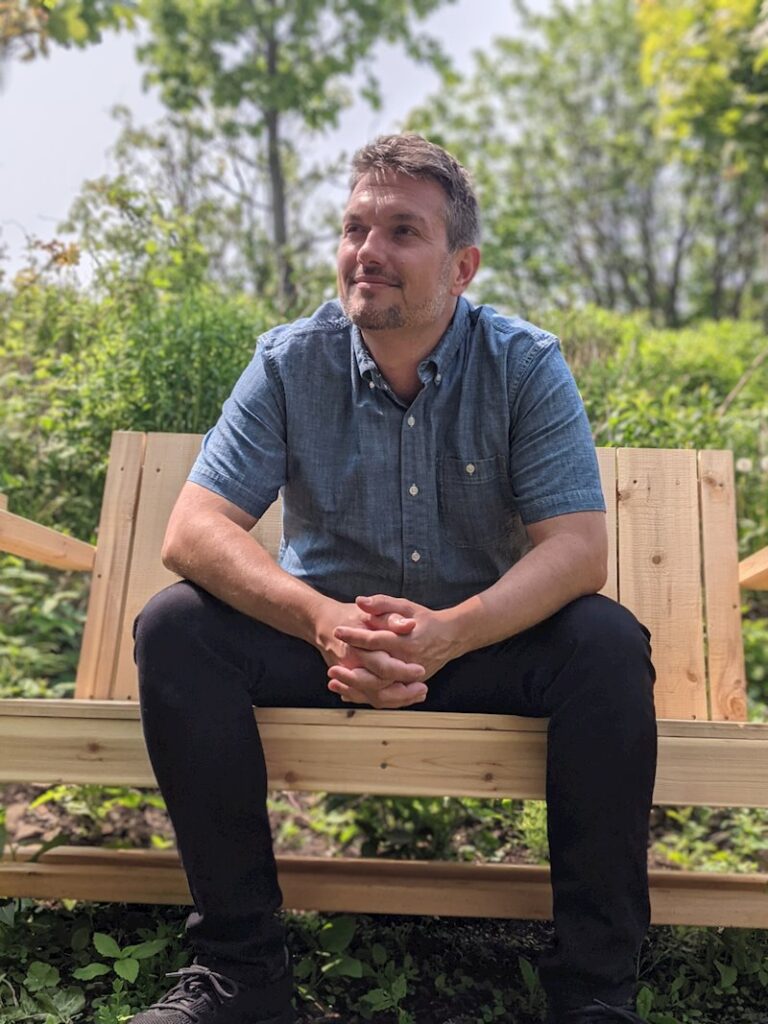 Artist Biography: 
Wes McClintock is a self-taught multi-instrumentalist, writer and producer. He spent much of his twenties playing and touring as a bassist in several different bands.  One of those bands, The Wilderness of Manitoba, received extensive airplay on CBC and was nominated for a Juno Award in 2014.  Wes has written and performed two musical comedies, with the autobiographical "Born Blue" debuting at the Fundy Fringe Festival in 2022. For the past two years Wes has been feverishly writing, recording and producing a full-length album, "Open Dream", released June 2023.