You Me at Six to perform at Louder than Life
If you're a fan of British rock music, you won't want to miss the chance to see You Me at Six perform at this year's Louder Than Life festival. The band, which formed in 2004, has been making waves in the rock scene with their catchy melodies, energetic live shows, and diverse influences. Here are some reasons why you should check them out at the festival: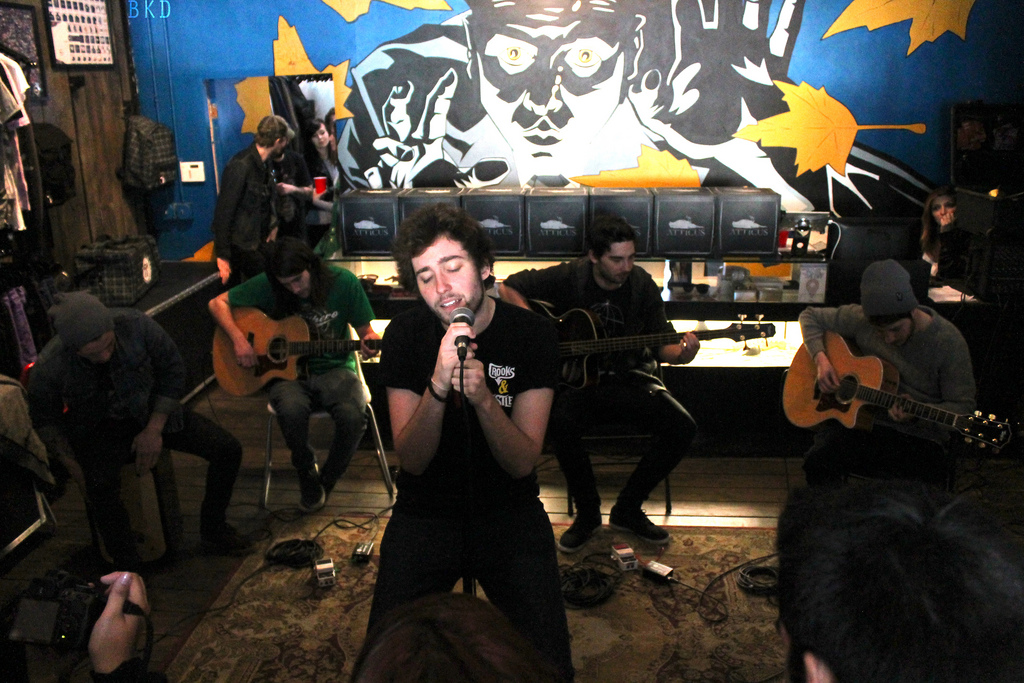 You Me at Six has released seven studio albums and one live album, with their latest album, Truth Decay, coming out in 2023. The album features a mix of pop-rock, alternative, and metal sounds, showcasing the band's versatility and creativity. Some of the standout tracks include "God Bless The 90s Kids", "Mixed Emotions", and "DEEP CUTS".
You Me at Six has won several awards and accolades for their music, including Best British Band at the Kerrang! Awards in 2011 and Best Event at the NME Awards in 2017 for their Take Off Your Colours anniversary tour. The band has also been nominated for Best British Group at the Brit Awards in 2012 and Best Rock Album at the Grammy Awards in 2023.
You Me at Six has toured extensively around the world, sharing the stage with some of the biggest names in rock music, such as Fall Out Boy, Paramore, Thirty Seconds to Mars, and Bring Me the Horizon. The band is known for their energetic and engaging live performances, which often feature crowd surfing, sing-alongs, and pyrotechnics.
You Me at Six is one of the few bands that can appeal to fans of different genres and styles of rock music. Whether you prefer pop-punk, emo, indie, or metal, you'll find something to enjoy in their music. The band cites Blink-182, Incubus, Thrice, and Arctic Monkeys as some of their influences.
You Me at Six is part of the amazing lineup of Louder Than Life 2023, which features some of the biggest names in rock music, such as Foo Fighters, Green Day, Tool, Pantera, Avenged Sevenfold, Queens of the Stone Age, Weezer, Turnstile, Limp Bizkit, Rancid, and more. The festival will take place on September 21-24 at the Highland Festival Grounds at the Kentucky Exposition Center in Louisville, KY. You can find more information about the festival and buy tickets on their official website1.
Don't miss this opportunity to see You Me at Six rock the stage at Louder Than Life 2023. It will be a memorable experience that you won't regret. See you there!