A Killer's Confession Release Quarantine Video "Last Chance"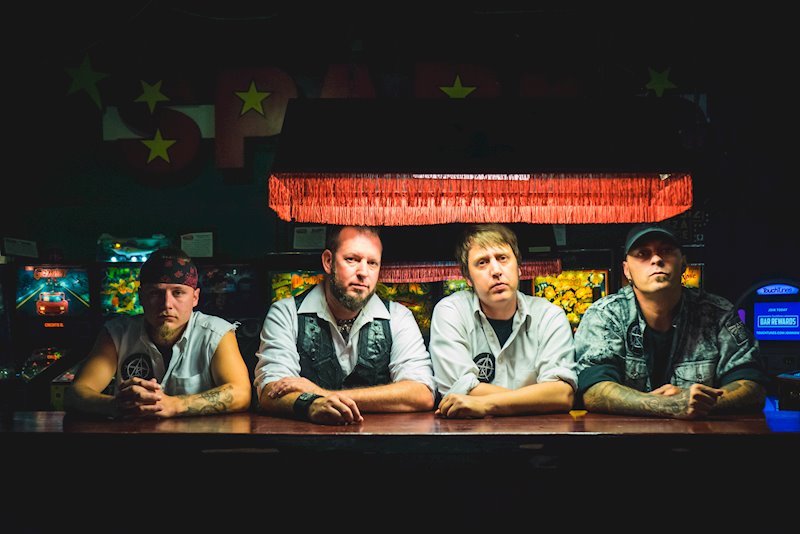 As the pandemic continues, musicians around the world have flooded the internet with living room concerts or low-key videos as a way to keep connected to their fans and hopefully put a few bucks into their pockets. Most of these musical ventures are single performers with an acoustic guitar or piano. That wasn't going to work with A Killer's Confession, a rock band out of Cleveland.
The band recently released a single, titled "Last Chance," along with a video featuring all the band members in their homes, each using hand-held cameras or cell phones to record themselves. It's not the usual mellow offering you've been seeing all over the web, instead it's hard rock, fuzzy and full of reverb. To counterbalance the heavy metal instrumentation, Waylon Reavis alternates between soft and pleading vocals to full-on roar. There's nice editing in showcasing each of the band members being given space to display their parts, as well as some cuts of mundane life that speaks to the boredom of isolation.
"Last Chance" is fiery and passionate, even through the mellower parts of the tune. It reeks of fear and desperation. The video is well-done even if it wasn't a quarantine product.
From the band: "Remember we are all in this together and we can make the best of any situation given."
Post by Kath Galasso @katstheory
A Killer's Confession Social:
Band:
Waylon Reavis- Vocals
Morgan Bauer- Drums
Thomas Church- Guitar
Brock Starr- Guitar
JP Cross- Bass
Producer: Sahaj Ticotin, Jim Wert