Ava Della Pietra reclaims her power on the anthemic new ballad "it started with u"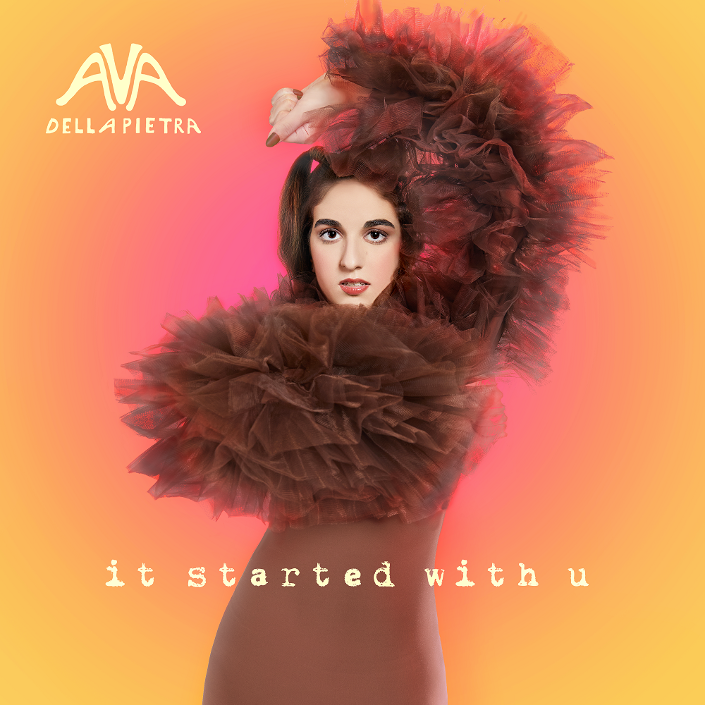 The release follows Ava's acceptance into the Harvard College/Berklee College of Music Dual Program, class of 2027
On her gripping new ballad "it started with u," singer/songwriter Ava Della Pietra reflects on the pain of a lost relationship, and the power each of us has to shape our own narrative, even when we've been hurt. The song is expertly produced by Will Hicks, who has previously worked with top artists such as Ed Sheeran and Beyoncé. It's the latest in a series of new releases from Ava centered around the theme of "you," following the February release of the sleek, electro-pop single "happy for you," which has reached #31 on the Hot AC Radio Charts so far. "I wrote 'it started with u' after being shut out by someone I thought was my best friend," Ava comments. "It's about recognizing the huge impact this person had on my life, while also realizing that I have the power to take that negativity and turn it around, so I can come out of the experience stronger than ever."
 
The release of Ava's new single comes on the heels of her acceptance into the prestigious Harvard University – Berklee College of Music dual degree program. Designed for exceptional musicians interested in a diverse range of artistic careers as well as an elite liberal arts education, the dual degree will allow Ava to complete Harvard's liberal arts curriculum while pursuing an advanced degree in music, as well as her music career.
 
Ava has managed to maintain an exceptional academic track record while balancing her careers as a Broadway actress and pop songwriter. She is valedictorian of her high school class this year, and her academic excellence has led to her involvement in the National Honor Society and Spanish Honor Society. During the course of her high school years, Ava performed in several New York State School Music Association competitions, and was named the organization's student songwriter showcase winner for her original songs "Moon" and "Optimist." Outside of the classroom, Ava has been involved in several community service projects. She is the founder of the Organic Vegetable Gardening Club, donating fresh, healthy vegetables to local food pantries. In addition, she has donated proceeds from her original music to nonprofits like KIND and the Safe Passage Project. This past summer, Ava held an internship at Weill Cornell in NYC and at Stony Brook University Hospital, where she shadowed physicians and received the Leadership Award for Outstanding Service.
Ava is also widely recognized as a rising star in the pop scene, with numerous accolades to her name, including being named "a prolific, motivated, and multi-faceted creative" (American Songwriter), with "spot on vocals and sweet delivery [that] will have you singing along," (Parade) and a "soon-to-be-household name" (Sheen magazine). Just Jared Jr. describes Ava as "super catchy and perfect for the time we're in right now," while Hollywood Life predicts that "Ava is poised to be a songwriting powerhouse of her generation." Over the past year, Ava has taken the songwriting world by storm, being honored with awards from nine esteemed national and international contests.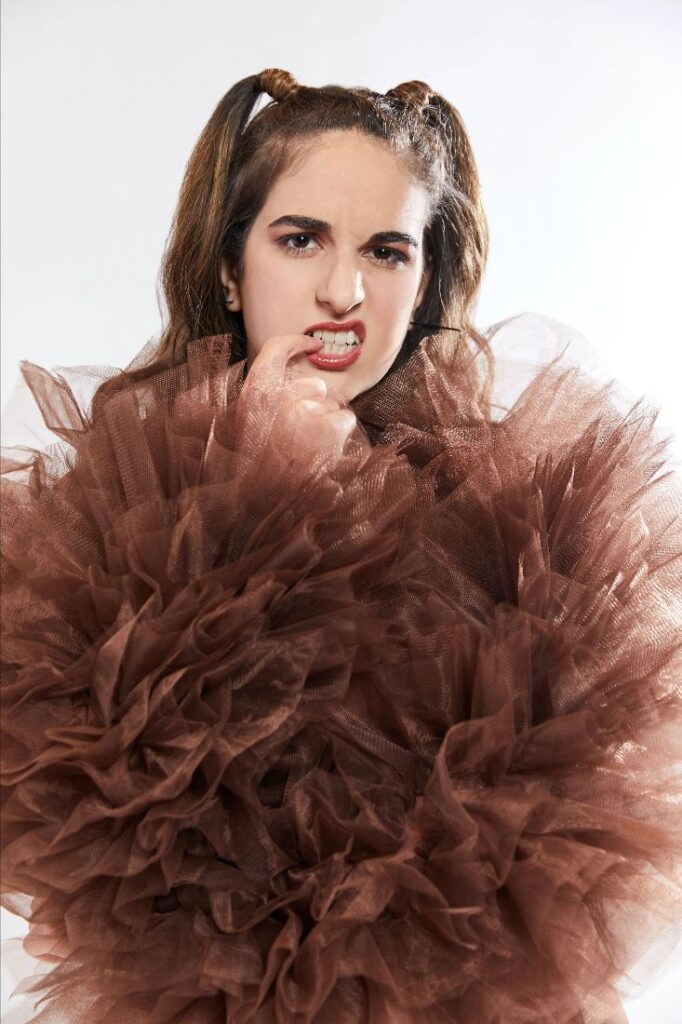 Her recent single "power of you" reached #21 on the Billboard Adult Contemporary Chart, putting her in the same league as Olivia Rodrigo and Taylor Swift.  Her song "Optimist" was awarded the "Outstanding Achievement in Songwriting" award by The Great American Song Contest, further highlighting her exceptional songwriting skills. 
 
She is also a multi-instrumentalist who plays piano, guitar, bass, violin, and ukulele and is known to draw inspiration from her surroundings, whether it be while taking a walk or enjoying nature. Songs tend to come to me when I am outside taking a walk or enjoying nature," Ava shares. "I will sing a verse and a chorus into my phone, and then when I get back inside, I write it all down and put chords to it on either the ukulele, piano, or guitar."
She connected with producer Will Hicks (Ed Sheeran, Jamie Lawson, Beyoncé) and collaborated on three songs Ava's listeners have embraced: "Optimist" (which reached #50 on the Top 40 radio chart and was singled out by media outlets such as American Songwriter, Just Jared Jr., and Newsday), "Christmas Tonight" (named one of the best new Holiday singles of 2019 by Tiger Beat), and "Home" – a song about the border crisis which Parade Magazine called "a pop ray of hope".
 
The release of "it started with u" follows a busy year for Ava, who according to Music Connection Magazine's recent Songwriter Profile, "is on her way to carving her spot on the pop music scene." After a performance on Voice of America's Border Crossings, Today In Nashville called Ava a "triple threat." It's hard to believe Ava Della Pietra is only days away from her 18th birthday. 

As she embarks on the next chapter of her musical journey, Ava is once again working with top producers including Will Hicks (Ed Sheeran, Beyoncé), Jon Levine (Alessia Cara, Dua Lipa), Steven Martinez, and Adrian Gurvitz (Andra Day, Ziggy Marley). Ava has written over 130 songs, 32 while quarantining with her family on Long Island. "Music is my journal, a true snapshot of my life, and a powerful way for me to convey my thoughts and ideas," Ava shares. "I hope my songs help others discover more about themselves and their emotions, just as they have helped me."
 
This summer, fans will have the chance to see Ava in person as she embarks on a tour across New York, Connecticut, and Pennsylvania. This will give fans an up-close and personal experience with Ava's vibrant energy and raw talent. Stay tuned for more information on tour dates and venues.
For more information, please visit https://www.avadellapietra.com/
https://www.instagram.com/avadellapietra/
https://www.facebook.com/avadellapietraofficial/?ref=br_rs
https://twitter.com/avadellapietra1
https://open.spotify.com/artist/5whBm2Wk9GvITjOclp8nQX