Bold and unfiltered, Erin Côté's single, 'Crazy Ex-Girlfriend'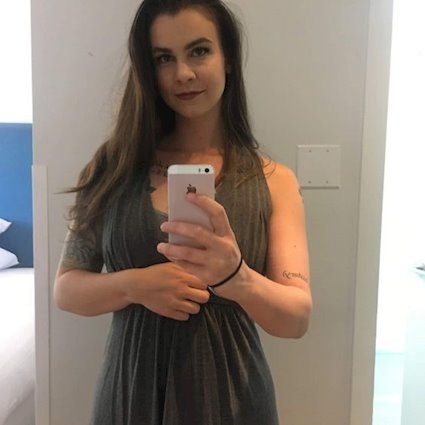 Vancouver-based Musician Erin Côté writes about real life experiences in a refreshingly open way on her bold, unfiltered "Crazy Ex Girlfriend" single as well as her meaning-rich "Cheeky Saint" EP. 
"Crazy Ex Girlfriend" showcases Erin's commanding vocals and cutting wit, as she croons "I wasn't crazy until you showed me how. Now psycho is all that I know" overtop a minimalistic orchestral pop backing. Crazy Ex Girlfriend has a distinctly haunting, edgy vibe.  
Erin loves when the music sounds like the lyrics. Each song on the "Cheeky Saint" EP sits in its own niche and she hopes to take you somewhere with each song. Stranger on the Skytrain is friendly, fun, inviting and hopeful. She wrote it after years of making quick and effortless yet incredibly meaningful connections with strangers on the Skytrain. It doesn't take much to make someone's day. Diamonds and Gold is heavy. It touches on greed and how we can lose ourselves in it. It's one of her favorite melodies she's written. Moon Madness is about the one who got away. Erin was once very in love with someone she couldn't commit to because of youth and lack of experience. This is one of many songs she wrote about him, and she wishes him all the magic that he provides for others.
Stream the "Cheeky Saint" EP on Spotify.
Artist Biography: 
Erin was born in Vancouver BC and studied Musical Theatre at Capilano University. She wishes to inspire people, comfort them, and break walls down between people with her music. Singing and songwriting are two of her greatest passions. Erin also works as an actress in film and theatre, and as a dancer through performance and choreography. Erin has danced from the age of 4 and wishes to teach dance to children in her future. Erin's greatest passion in life is her two sons.