Brooklyn Musician NTHNL's new full-length release "Cosmic Flute Rides Again," combines Smooth Jazz, Electropop and Lo-fi Beats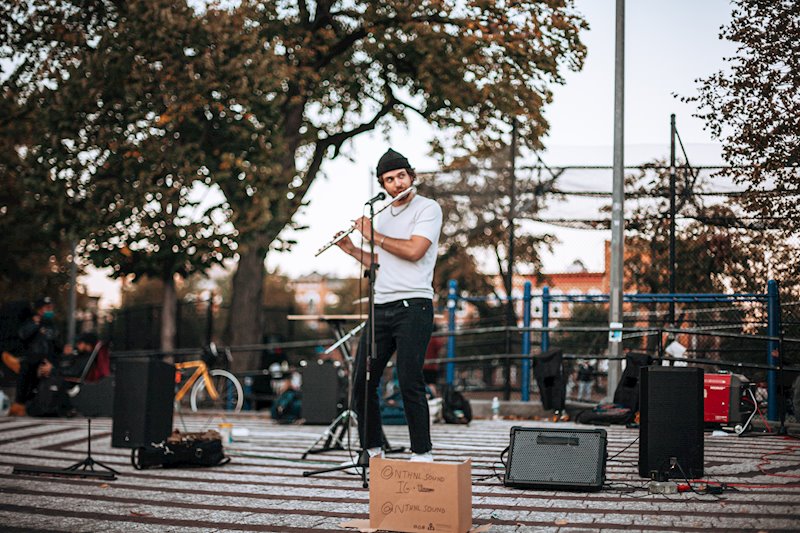 Brooklyn Musician and Producer NTHNL's album "Cosmic Flute Rides Again" seemingly comes right out of the ether with boundless enthusiasm. The new full-length release adventurously combines Smooth Jazz, Electropop and Lo-fi Beats into an uplifting fusion that is at once both 'joyous and absurd', as NTHNL himself describes it. The end result is something akin to a Zen musical experience or the suspension of disbelief. "Cosmic Flute Rides Again" makes a strong case for not knowing when engaged in the creative process of music or life, but to forge ahead simply to see what's there.
Jacob "NTHNL" Rudin is a classically trained composer and pianist turned multi-flutist, producer and sound-healing practitioner. NTHNL expands on the meaning of the new album and what inspired him to take on this bold project.
"I'm not quite sure why I made this album. It's for some reason felt important to me to make a flute-fronted pop album to celebrate this instrument and to give it a wildly new context in which to sing. The flute is the oldest instrument we have evidence of, dating back at least 40000 years to both humans proper and Neanderthals. This instrument is almost as universal as music itself across human culture and serves as the gateway between the spiritual and the corporeal. 

The Cosmic Flute music is joyous and absurd. You are supposed to come away feeling free, like you have permission, like the world is huge and expansive and full of beauty and possible meaning. 

In my music I always spend a little bit of time in the shadows, but I like to return always. I think it's super important to explore the dark, while always reaffirming the light."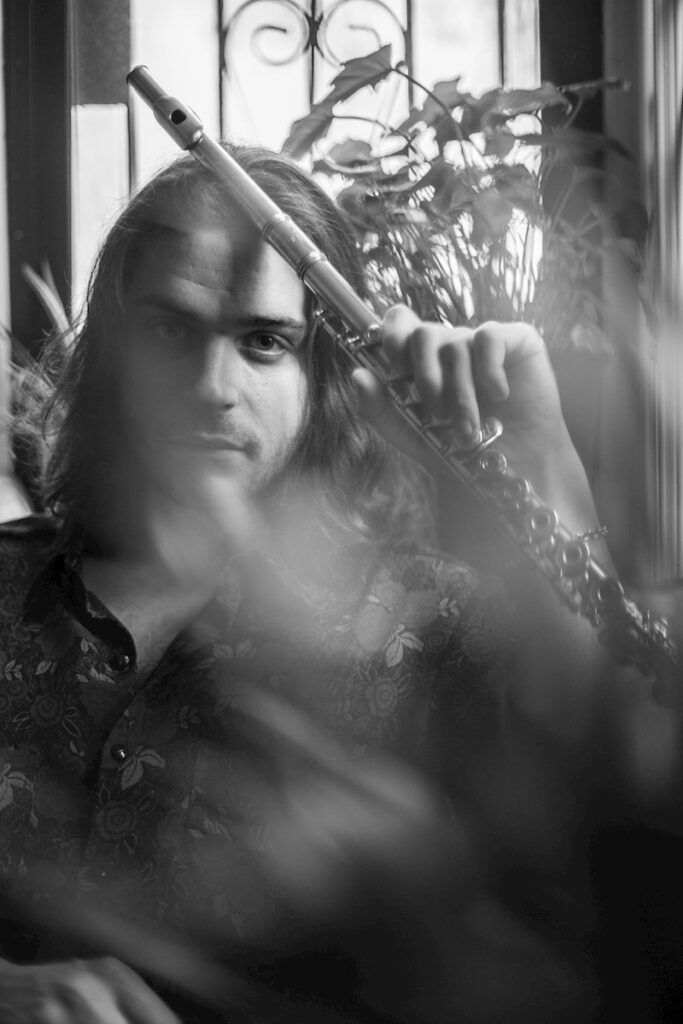 The iconic and unique cover photo was taken by Dafna Steinberg with layout by Kyra Thompson.
Lead single "Our Secret" is out February 24, while the full album is out March 10.
Stream "Our Secret" on Spotify.
Pre-save the album on streaming services.
Musician Names/Instruments: 
NTHNL: Flutes, saxophone, keyboards, beat programming, production, mixing.
Derek Dupuis: keyboard solo on Neon Flow
Aliya Ultan: Cello solo on Digital Exposure
Mastered by James Lambert
Producer Name(s): NTHNL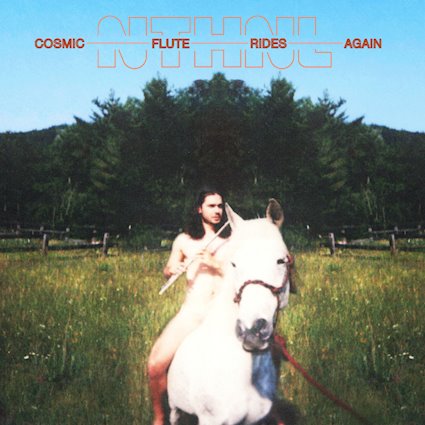 Tracklist:
Prelude (Cosmic Flute Rides Again)
Neon Flow
Our Secret
La Salle D'attente
Full Spectrum
Nico's Exorcism Dance
Digital Exposure
Sexual Selection
Avec Tendresse
Alice
Websites:
Official Website: https://www.nthnlsound.com/
Facebook: https://www.facebook.com/nthnl.sound
Instagram: https://www.instagram.com/nthnl.sound/
Spotify: https://open.spotify.com/artist/5QryVzY6vVbE1gej2L42ux?si=jLRVb9t7QnOIULeELsvP7w
Bandcamp: https://nthnlsound.bandcamp.com/
Soundcloud: https://soundcloud.com/nthnlsound
Youtube Channel: https://www.youtube.com/channel/UCIGAJf6ti4OqT-dIvkAtf8A
Artist Contact Email: nthnl.sound@gmail.com
Artist Biography:
Jacob "NTHNL" Rudin is a classically trained composer and pianist turned multi-flutist, producer and sound-healing practitioner. Having created electronic and acoustic music in a wide variety of contexts since 2012, Jacob works in both the healing and contemporary music worlds, drawing on a rich sonic practice that involves experimental sound design, field recording, and virtuosic performances on a wide range of instruments. He currently lives in Brooklyn, NY, where he teaches piano lessons, hosts regular soundbaths throughout the city and gigs with his band, NTHNL.