Cyprus-based Heavy Alt-Rockers The Ladderman, showcase explosive, groove-based signature sound on new album "Figures on Demand"
Cyprus-based Heavy Alternative Rock Band The Ladderman showcase their explosive, groove-based signature sound equally inspired by progressive rock, 90's rock and modern stoner/desert rock on new album "Figures on Demand", out April 21, 2023 on streaming platforms. Fans of classic hard rock artists like Alice in Chains, Soundgarden and Stone Temple Pilots as well as modern stoner and heavy rock like All Them Witches, Graveyard and Elder will enjoy this collection of punishing electric gusto. Dishing out ample servings of melody and menace, The Ladderman find balance in organized chaos on "Figures on Demand".

"The majority of songs on this LP were written during the pandemic where we had time to self reflect and lay out our frustration politically with all that was happening during that period in Cyprus, (political corruption/pandemic)

This album has a more atypical song structure with the vocal delivery being quirky in terms of phrasing. Diving into a more atmospheric sound as well as keeping our love for odd meters and bluesy riffs."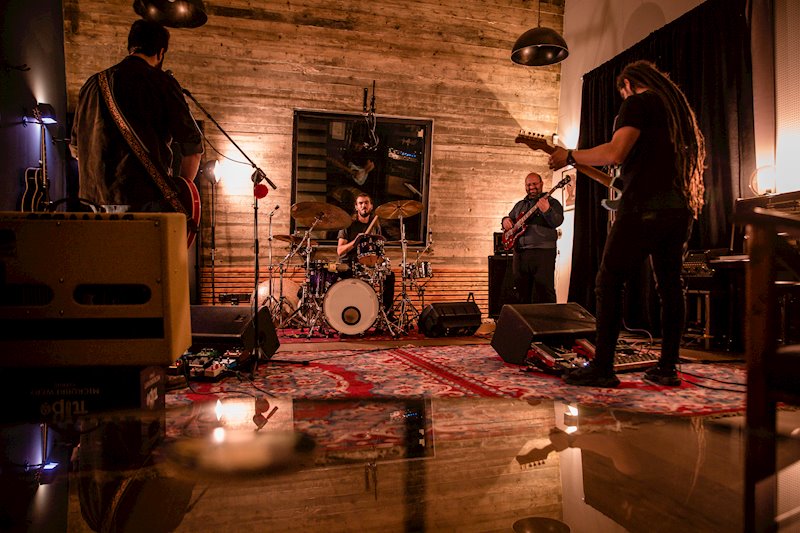 "Figures on Demand" is The Ladderman's 3rd album, and it's themes venture wholeheartedly into the band's experiences, thoughts and feelings through the pandemic isolation over the past three years. The music combines and transcends styles in order to capture complex emotions and create a modern and relevant backdrop.
Order "Figures on Demand" on Bandcamp.
Stream the album on Spotify.
Websites:
Official Website: www.theladdermanband.com
Facebook:https://www.facebook.com/theladdermancy/
Instagram: https://instagram.com/the_ladderman
Spotify: https://open.spotify.com/artist/0m76S8ZAANueyvGj7kVPZt?si=yn3vTPylTCq1pt8Yielf0A
Bandcamp: https://theladderman.bandcamp.com/
Soundcloud: https://soundcloud.com/the-ladderman
Youtube Channel: https://www.youtube.com/@theladderman9355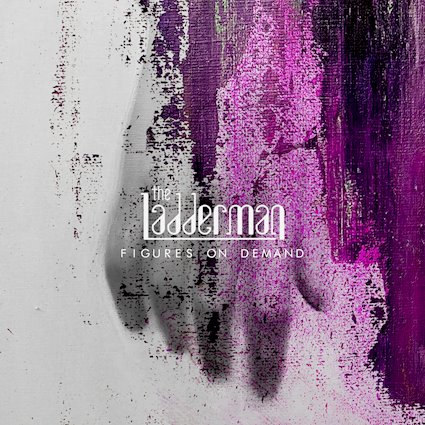 Artist Biography:
The Ladderman is a 4 piece alternative rock group from Larnaca, Cyprus which was founded in 2011 by Andreas Matheou and Rolandis Lazidis.
Influenced by the 70s classic rock sound and the 90s rawness of the grunge era, the band has a signature sound fusing genres with a signature approach.
In 2016 the band released their first album called "Not a six" which signified the bands direction in sound and style.
In 2018 the band released a single called "Roll those eyes". This was the first track where the new drummer of the band Stefanos did record, giving the band a push in to a more dynamic and intricate playing overall.
In 2019 the band released their sophomore album called " Anything Goes" consisting of 11 songs with the band solidifying their style and sound.
in 2020 the Ladderman recorded and released a single called "Crooked Sides" joining forces with Mikaela Tsangari on the backing vocals. This song could be considered to be the bridge on where the band is going sonically in 2023.
The Ladderman has played at the most important festivals throughout the island solidifying them as one of the most explosive acts to catch live. in 2013, 2016 and 2022 the band played at Fengaros Festival which is considered to be the island's most prominent festival. In 2015 the band appeared at "Into the limbo" underground festival. in 2014 the band played the "Power of the night IX" festival.
2023 finds the band releasing their 3rd full length album called "Figures on Demand" .