Dave Bickler Flies Solo With 'Darklight' – The Onstage Interview
Dave Bickler could be called a Survivor. Or not.
The original front man for the Grammy winning 80s band has just released his long-anticipated solo album Darklight. Since his 2016 departure from his former band, Dave Bickler has been curating his solo career and putting the finishing touches on Darklight, an album a decade in the making. After a year where he performed at international festivals, Bickler also has the end of the year and beginning of next year covered in concert dates, again over the European continent.
Onstage talked to Dave just as Darklight was released. Very few entertainers are as likable and honest as Dave Bickler and as always, it was a pleasure speaking with him.
Onstage: Ok, let's talk about Darklight. Finally!
Dave Bickler: Finally, yes. What a relief.
It's been a lot of years. How did you finally decide this is it, we're ready now.
It's been for months now that the album was done, finished and mastered. What I was doing was trying to do was figure out the world we live in as far as record deals and releasing records. All of that has radically changed and changes rapidly all the time, as we speak it's changing. Spotify, the music modernization thing, looking at labels, actual labels versus self-releasing. It was something I was trying to figure out, the best way to do it. Eventually I did self-release. I'm getting partners to work with me to help me get the vinyl and cds out there.
And what's the status on the physical product being released?
The cds very soon. Within the next couple of weeks they'll be available. The vinyl is going to take a little more time because it's the old-fashioned process that can't be circumvented. It's an interesting process, it's very analog and time consuming, and it's an art and a science.
Was the album completely written by yourself, were there any co-writers on it?
I did have some co-writing on it because when we got into the studio with Steve DeAcutis, the guy who produced it with me, we did a little rearrangment and he added a couple of bridges in two songs that I thought were great. It was definitely an improvement so I shared credit with him on two songs, "Always You" and "The Sky Is Falling."
There's some really funky guitar work going on there and I was going to ask you if you had done all that?
That's Steven. Yeah, that's another benefit. He's a great guitar player. Whatever we needed, he'd just rack up an amp and play so it was really cool.
Obviously it's taken a long time for the album to be released and I would think at some point you become your own worst critic after you listen to your songs for ten years or so. Do you get outside feedback from family or friends?
Yeah, I've had pretty much unwavering support. It was a long evolution, but I can still listen to it. So that's good.
Are you releasing any particular song as a first single?
I'm not, I didn't release anything as a particular single but I think the first track on the album, "Hope" stands out as a good choice, but I didn't tag it as a single.
I agree. If I was going through the whole list, that would have been my choice as a first single.
It's the first song on the record and the first song we worked on. It sets the tone for the album. It's a pretty aggressive rock song with a cool, modern sound to it. I love all the guitar parts that Steven played and some of my guitar parts survived.
I find it very interesting that you begin the album with "Hope" and end it with "The Sky Is Falling."
Yeah, that's my environmental song. It's something that preys on my mind, I've got to be honest with you. Worrying about my son and the world he will live in. I think it's a danger, climate change. It's my Chicken Little song.
I have to ask you about "Fear Of The Dark." It's so different from everything else on the album. The drums…it's wild.
We went nuts on that one, yeah. The song was actually a dream. I got the song idea from almost fully formed. In its final version, Stevie came in with the beginning parts and all those drums and all that stuff. It was his idea to construct it, but basically it was a dream. I had been watching the movie "Wanted" with Angelina Jolie and it's a crazy science fiction movie. I woke up and I had that song in my head so I thought I must have ripped it off from the movie. Danny Elfman did the soundtrack on that. But I listened to the songs from the movie and none of them were that one. Fear of the dark is sort of the concept of fear of death.
"Magic." To me, I get the total vibe of the Gin Blossoms from that song. It's so upbeat, it not only captures the sound of the 80s but I think also the spirit of the 80s with a fresh take.
Yeah and it's a real song about a real person. Actually, my significant other.
I think that also comes through in "Always You."
Well that's funny because that's what people always think it's about. But actually "Always You" isn't about a person. It's about your struggle with your conscience and your desire to do the right thing. That's what it's really about.
That's very interesting because to me, it's such a truthful love song. That this is what real love is…to tell you what's right and what's wrong. Someone telling you to check yourself.
I love the fact that it made you think that. That's really a cool interpretation.
"Time," a little heavy metal for you.
It was one of those days where I was just screwing around with something and I was in a heavy metal frame of mind. And there it is. The concept is there's really not time, and there really isn't to do everything you want to do.
"Sea Of Green." Very interesting. A blend of musical styles. Tell me about it.
It's really a memory I have of being in Colorado. When I was in my late teens I was roaming around a little bit. I had some time on my hands between something I was doing so I drove to Colorado. You come up to the Rocky Mountains after you've been driving across the Great Plains where it's flat as a pancake and all of a sudden these giant mountains just spring up.  Going up into the Rocky Mountains National Park, when you get up to the top of a pass then there's the old stone walls and you come down, and this was in the springtime, there was this valley. It was the most beautiful thing I had ever seen in my life up to that time. And that's what "Sea Of Green" is. It was like a church. It makes you feel small and there's also something grand about it. Really inspiring and it always stuck with me.
"Angel Heart." Beautiful ballad. To me, it's a perfectly gift-wrapped love song.
Yes, that song is about my son. It's been kicking around for a while. He was like seven years old and what happened was he woke up in the middle of the night. I'd fallen asleep on the couch. He woke up saying he was hungry so I put on what I thought was the kids channel but unfortunately what I didn't know was that at midnight it changed from a kids channel to Adult Swim which is classic cartoons with zombies. So I went into the other room to get him something to eat and he's watching that. He had nightmares for like a year because of that. He didn't want the lights turned off. But he was an angel. Just a beautiful being, just a beautiful little guy.
While we're talking about Luke, I went on your website this morning and there's an interesting little interview you have on there from 2009. The interviewer asked you about Darklight, which you were just beginning at that point. He asked you what you thought the album was going to mean to your son. And you answered something like 'he's a kid, I don't know.' So it's nine years later, Luke is in college. What do you think he's taken away from it besides perseverance?
I guess I hope he does think Dad's perseverance finally got him to his goal. That's something for him to think about in his own life, right? Stick to your dream and your plan. It's scary, cause it's a whole brand new world. I'm an empty nester but I want him so much to succeed. He's in the right place, that's where he should be. He sent me a text message saying "Dad, I wish you the best of luck on the release of your new album. Love you." So there you go. It came full circle.
What's coming up next for you?
I'm going to be going to Germany at the end of October for the Bonfire Tour. It's a crazy thing that starts on, I think November 2nd and it's 20 shows in a row. It ends up on November 22nd, circling around the whole country of Germany. It should be pretty fun. And Rock vs. Classic will be happening again next year. We'll see what goes on with my record here. I would like to start playing my own music and we'll see about that.
Interview by Kath Galasso @KatsTheory
Dave Bickler website
Dave Bickler facebook
Darklight on Amazon
Darklight  by Dave Bickler, is available on the following platforms: Apple Music, Spotify, iTunes, Instagram/Facebook, Google Play, Amazon, Pandora, Deezer, Tidal, Napster, iHeartRadio, ClaroMusica, Saavn, Anghami, KKBox, MediaNet, and Shazam!
Track Listing: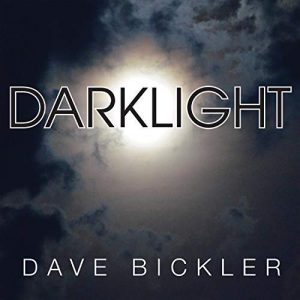 Hope
Kaleidoscope
Fear Of The Dark
Magic
The Gift
Always You
Time
Sea Of Green
Lights
Angel Heart
The Sky Is Falling