David Lee Roth Talks Football, Def Leppard & The Industry
"We bring new hope & faith. Just like when your team wins in Pittsburg." David Lee Roth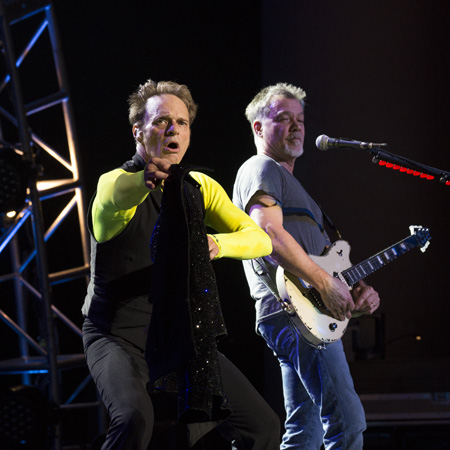 Most bands in the 80s had so little personality they had to come up with a gimmick to sell the act, but Van Halen had two larger-than-life characters in David Lee Roth and Eddie Van Halen. Roth describes himself as a song and dance man, and there can be no doubt – he always entertains. This video from 1984 is classic David Lee Roth, and it's great. Not sorry, not apologetic, and full of bluster, Roth is in his element and basking in his success as a rock star.
Van Halen had won the award for 1984's Best Video on MTV for their song, "Jump" and Roth was riding high ( perhaps literally) in this interview from NBC's music video show, Friday Night Videos.  David compares a Van Halen concert to the Super Bowl, disses on Def Leppard, and prophetically discusses the failing record industry in this trip back through time.
The 1984 album was a perfect storm.  The album received nothing but positive reviews and is regarded by music critics to be the pinnacle of critical success for Van Halen. 1984 highlighted Van Halen's likable, party-hearty, rock-n-roll spirit, against the new wave bands from England that had replaced punk. The future seemed bright for this classic version of Van Halen so, it was surprising (and not) to fans and critics when Van Halen couldn't keep it together. Roth's erratic and manic behavior, on display in almost every video from the era, couldn't have been easy to deal with for anyone, but he sure is fun to watch. They just don't build rock stars like this anymore and it creates a longing for a time when we were all more naive, and carefree.
Whichever team you root for — team Van Halen or team Van Hagar — we wish you all a Happy Super Bowl 51!
https://www.youtube.com/watch?v=NJNmWp4JLyE