Downtown Mystic back with new release 'Amerikarma,' out 4/7/23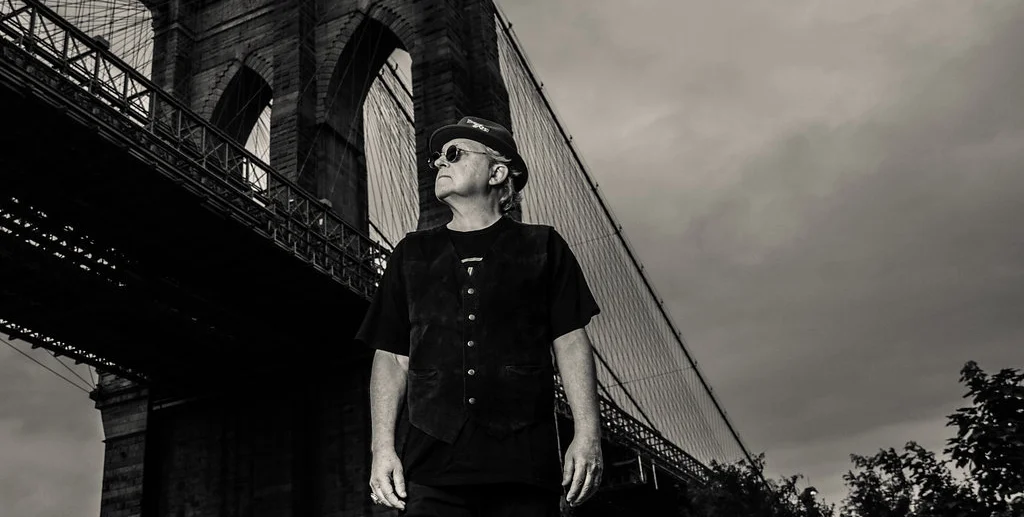 DownTown Mystic, aka American rocker Robert Allen, is an iconoclast. This sexy sexagenarian has been pumping out tunes for decades and shows no signs of stopping.
Allen cut his teeth as a recording artist and hired gun for bands playing around NYC – observing crowds from the stage at CBGBs, The Bitter End, Lone Star Cafe, The Fast Lane and The Stone Pony. It was a steady diet of Beatles, Stones and the acoustic influence of CSNY that sharpened his songwriting wits. But It wasn't until 1996 when he set his sights on a solo career…
After seeing a prophetic small handmade wooden sign on the side of the road that read, 'next stop Downtown Mystic,' he knew he had found the moniker to carry his righteous tunage. Oddly, Allen reflects, "I drove that stretch of road many times since but never saw that sign again. But It really touched on the unique experiences I've had on the spiritual plane. So I knew it would be something special to have that reflected in my music."
Allen's success in the sync licensing industry has been somewhat unparalleled for an indie solo artist with over 230 TV shows and film placements. This exposure, along with getting namechecked by outlets like American Songwriter, gave Allen's second career wind real wings. His now nine LP catalog includes DownTown Mystic On E Street which features Max Weinberg & Garry Tallent from Bruce Springsteen's E Street Band.
Allen's newest album, AmeriKarma, is a career defining record. Written during the Pandemic and recorded at Shorefire Studios in Long Branch, New Jersey, the resulting LP showcases some of Allen's most heartfelt songwriting. "Change was thrust upon us like Karma," he asserts. "It was very emotional and I don't think we have quite come to grips with what really happened to us during the Pandemic – being forced to stay inside and confront ourselves."
Social Sites: