Experimental Rocker/Composer Maarten Rischen takes a headstrong deep dive into the unknown on his new single "Serenity?"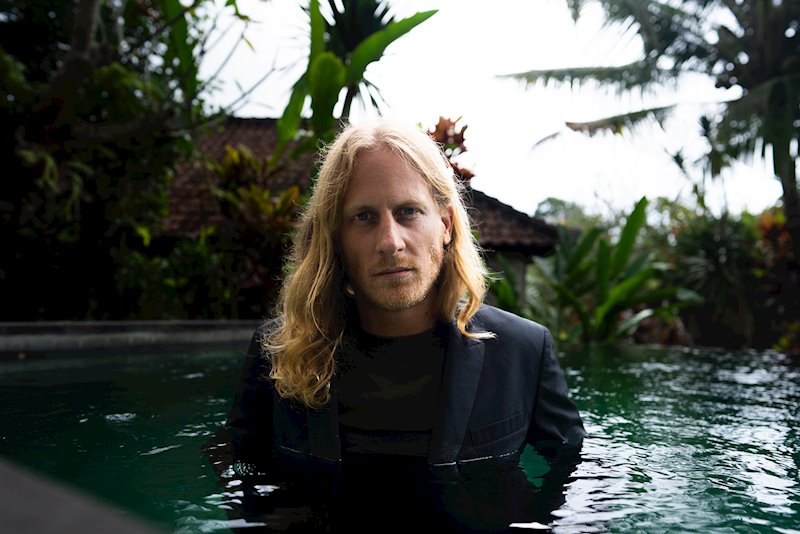 Experimental Rock Musician and Composer Maarten Rischen takes a headstrong deep dive into the unknown on his chaotic and deeply affecting new single "Serenity?", released June 23, 2023 via The And Scene Records. Maarten, who creates his extraordinary music from The Netherlands, is truly the personification of "man with no plan", unless the plan would be to do a completely different thing every other day. 
Maarten Rischen's musical approach is wholly unique and effortlessly challenging, freely drawing from the avant-garde, rock, alternative, emo, ambient, alternative and experimental sounds. "Serenity?" is a singularly sprawling 8-minute opus that demands one's full attention.
With his "Serenity?" release, he regards the powerful accompanying music video as essential viewing. In fact, it's impeccable that fans watch the video in full to imbibe the full effect of the piece. Filmed in Koh Phangan, Thailand with the accompaniment of the fascinating movements of dancer Alina Spittan, the "Serenity?" music video is an epic, must-see.
"Serenity?" starts out as a meandering wistful ambient piano piece, but  takes a dramatic turn for pretty much every human emotion there is – or at  least the ones I'm personally capable of. But at least equally important to the music is the accompanying video, as the music is half written and produced  in the studio, half written/composed and played during the shoot of the video. 

I have a very strong negative stance on music videos in which the artist is pretending to play their instrument or lip syncing, as it takes away any and all risk and creativity that an actual recording or live performance has – leaving either an empty or overly exaggerated 'performance', and none of it is what I regard as making art. 

So in many of my videos I want to only be seen with an instrument if you  actually hear that instrument, in the case of "Serenity?" it's the Rhodes /  piano parts. Moreover, none of these parts were written in advance, and  completely improvised on the spot as soon as the camera started recording. The same goes for dancer Alina Spittan, who in fact heard nothing of the  song before we shot the one-take video, and had no idea of the big shifts  that would occur midway, or the chaotic ending. Her dance is therefore  maybe the purest form of expression-in-the-moment I have ever had the  pleasure witnessing, and her interpretation and interaction with me on  camera dictated strongly the direction in which may own improvisation  flowed. Equally big parts were played by the completely impromptu camera decisions of In Between Raw Frames, and the bipolar weather patterns of Koh Phangan in the background." – Maarten Rischen
Watch the official music video on The And Scene's Youtube channel.
Alternatively, listen or purchase on Bandcamp.
Musician Names/Instruments: Maarten Rischen Piano, guitar, synths, drums, arrangement
Thomas van den Berg: Additional drums 
Producer Name(s): Maarten Rischen 
Websites:
Official Website: https://www.maartenrischen.com/
Facebook: facebook.com/maartenrischenmusic
Twitter:
Instagram: @maartenrischen 
Spotify
Bandcamp
Youtube Channel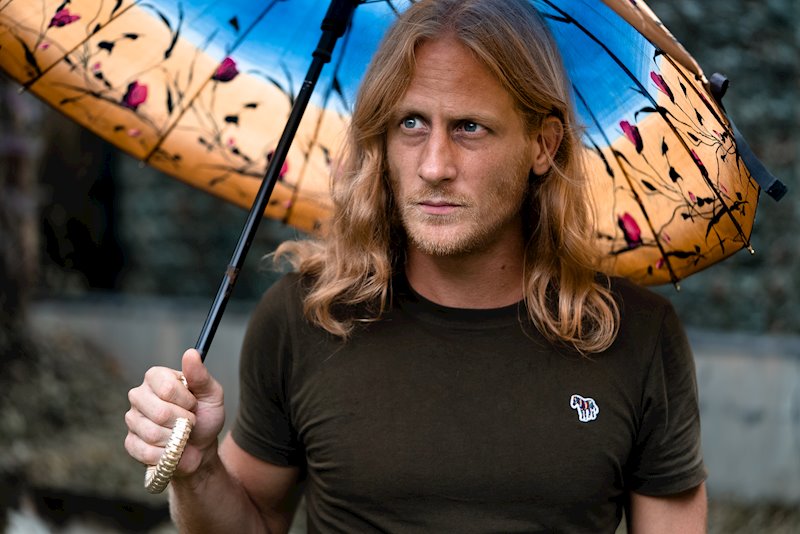 Artist Biography:
Maarten Rischen (The Netherlands) is the personification of "man with no plan", unless the plan would be to do a completely different thing every other day. This would normally result in an intangible mess of unrelated skills and artistic output, but somehow for Maarten a lot of what's thrown at the wall does stick to an confusingly impressive degree. He has been touring the big
stages and released a successful string of albums with bands like Shaking Godspeed, Tommy Ebben & The Small Town Villains, written and performed music for world class (okay, European class) theatre and dance ensembles, owned and operated several music studios where he was at the helm of dozens of albums, worked in a circus, and set up music venues in Asia. He also has a vivid memory of being able to breathe underwater until the age of four.
Whilst still active in ensembles such as progressive artrock collective Clocktopus, his own jam band And/Orchestra based around his producers moniker AND, and producing albums for hiphop outfit VHS, his latest semi-focused main endeavor is releasing his own solo work under his own name. And with solo we mean very, very solo; from writing to production to playing all instruments. This enables him to disregard any second or third opinion and go balls out in the hyper eclectic, hyper emo, hyper happy, hyper whatever he thinks is a valid human emotion to express this kind of music. From tiny minimalist-melancholic piano bits to odd-time-signature-layer the-crap-outta-everything wall-of-sound to what can be best described as a microphone in a vacuum cleaner; and that's usually just the intro.
Feeling – as so many other musicians – kinda lost in the limbo between isolation and narcissism during the covid lockdowns, he doubled down on video productions as a vital part of his artistic output. But as he so gently states: "pretending to play an instrument in a video is fucking dumb", a recurring theme is that Maarten is actually playing and recording parts of the tune live during the video performance. Usually in a way that is completely improvised, as well as other parts of the production such as the cinematography and collaborations with dancers and other movement artists. We would say "way to go man, give us more!", as if he wouldn't totally be writing this biography himself. Now check out the music.