Guns-N-Roses ACL
The first time I saw Guns N Roses Cindy Crawford had recently graced the centerfold pages of Playboy. My buddy Chris and I were 15 and scored GA floor tickets to the Use Your Illusion tour in Houston. His mom dropped us off at the Astrodome and we were immediately absorbed into a hazy sea of well-seasoned heads and sweaty cleavage. It was, in retrospect, my first rodeo, and it was a helluva good time.
They were reckless, confrontational and at the peak of their powers. The band was tight and Axl howled like a banshee, but it wasn't too long after that the juggernaut began to implode. Compared to the meteoric success of their earlier releases, The Spaghetti Incident, an album of cover songs, and Chinese Democracy, an album of originals minus the entire original lineup, flopped. Drug addiction ran rampantly through the ranks. Acrimony boiled over into a full-blown meltdown and breakup. Side projects and lineup changes came and went. And when the dust settled, they were left in the shadow cast by a myth of their own making.
It's a complicated timeline well documented elsewhere, but somewhere along the way Axl, Slash and Duff got sober. They buried the hatchet, rounded out the lineup and hit the road with the Not In This Lifetime tour in 2016. As of last December, it had grossed over a half a billion dollars. Call it a cash grab or an extended victory lap, the never-ending tour rolled into Austin last weekend to headline the Austin City Limits Music Festival at Zilker Park. Axl, Slash, and Duff were joined by Dizzy Reed on keyboards, Richard Fortus on rhythm guitar, Frank Ferrer on drums and Melissa Reese on synthesizers and keyboards.
Cash grab or not I wasn't alone in hoping for a steady diet of high-octane, classic bangers. I spoke to more than a couple of folks who were there on a bucket list quest. Some kids blew it off as "my dad's lame shit". Fair enough. I wondered how much they would have left in the tank after the incendiary itinerary of their former selves. At the very least I hoped to avoid a first-hand experience of anything resembling a wheezing Vince Neil jabbering his way through Kickstart My Heart on Kimmel Live.
It was an uncharacteristically cold October evening by the time they took the American Express stage. Gotta love corporately endorsed rock and roll. Bill Hicks would've been apoplectic. In any case, the sun slipped below an overcast horizon and the sound of a motorcycle engine roared through the PA system. Outdated animated graphics seemingly leftover from the '90s and featuring guns, roses and skeletons splashed across giant video screens. And then, for a moment, it all went black. Technical difficulties? Had Axl gotten a bee in his bonnet and canceled the show? Turns out it was just a pause for dramatic effect.
Ripe with anticipation, fans erupted as fireworks punctuated the darkness and the band tore into "It's So Easy". The Appetite For Destruction anthem, inspired by unrepentant, consequence-free excess and the slobbering sycophants eager to deliver it all on a silver platter, was a solid, if predictable, opener.
"Mr. Brownstone", "Chinese Democracy" and "Welcome To The Jungle" followed. Twenty bucks if you can guess when I broke the seal.
Axl changed his wardrobe at least a half dozen times throughout the night and was looking real sharp by the time they fired up their treatment of Wings' "Live And Let Die". It lacked the searing vocal edge of the old days, but you would've been hard-pressed to find a sober head to contest that fact. Sir Paul, opining under a pseudonym, was rumored to have praised this particular rendition in a backwater chat room.
Slash fired up Velvet Revolver's "Slither" during which I took the opportunity to buy several plastic bottles of wine, but I stumbled back to the fray in time for an incredibly raucous "Rocket Queen". Duff was on point during the bridge, and it was then that I noticed Slash was wearing an old Bob Dylan tour t-shirt. At first glance I thought it looked like Todd Snider, an emphatic error exclaimed loudly that exactly nobody in my immediate vicinity appreciated.
Duff took the lead on "Attitude>You Can't Put Your Arms Around A Memory", which was one of the standouts of the entire set. I attended to my bladder afterward and missed another Axl wardrobe change, which apparently included a sombrero, and made it back in time for "Civil War".
It was a marginally heady song back in the day, but, in light of our current red and blue gulf, it carried some legitimate gravitas. Some people seem hungry for it. Perhaps not in Austin, but unfortunately on a national scale.
Slash took an extended solo following "Civil War" that allegedly included a nod to Maggot Brain, but the curse of the seal struck again. Maybe I should check Groupon for a deal on a prostate exam?
With two more plastic bottles of wine in hand, I found my friends and settled in for the home stretch.
"Sweet Child O' Mine" inspired some much-needed wine consumption. "November Rain" followed. It remains a Mount Rushmore power ballad, and nobody's friends were out to harm them on this night. Dylan's "Knockin' On Heaven's Door" was good to hear. A kid, he must've been all of six years old and wearing earmuffs, danced in circles next to the beer tent.
"Nightrain", a fitting nod to the well-lubricated crowd, closed the set.
It was only then that I realized that the biggest of all the big guns had yet to make an appearance. Turns out they served up a double shot for the encore. "Patience" reminded everybody that it takes too long, and then at long last Slash led the charge into "Paradise City". If there's a better rock anthem from that era, let me know.
All in all, there were more than vestiges of the volatile energy that define GNR on Friday night. Slash slayed. Duff was solid and stood out with the aforementioned highlight. Axl's range, especially at the high end, is torn and frayed, but he gave it hell and sounded like a big, bad wolf for the better part of two and a half hours. Time spares nobody. "Mama Kin" would've been nice, but my only real grievance is that, other than the ubiquitous threat of a mass shooting, it didn't feel as dangerous as my first go-round. ~KS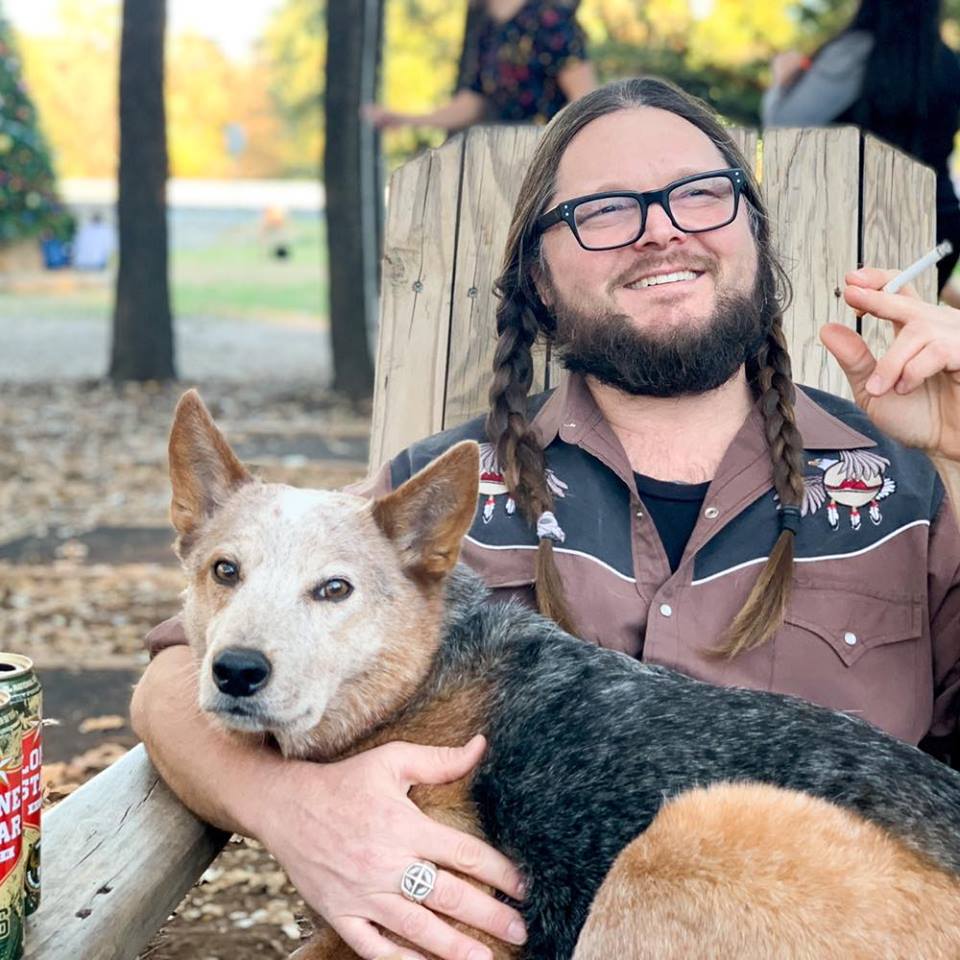 Setlist
It's So Easy
Mr. Brownstone
Chinese Democracy
Welcome to the Jungle
Double Talkin' Jive
Better
Estranged
Live and Let Die (Wings)
Slither (Velvet Revolver)
Rocket Queen
You Could Be Mine
Shadow of Your Love
Attitude (Misfits cover) (with "You Can't Put Your Arms Around A Memory)
Civil War
Coma
Slash Guitar Solo (w/Maggot Brain)
Sweet Child O' Mine
November Rain (Axl on grand piano)
Knockin' on Heaven's Door (Bob Dylan)
Nightrain
Encore: Patience (with "Melissa" intro)
Paradise City