Inspirational Folk Rock Singer Songwriter Eric H. F. Law turns within for clarity, wisdom and hope on new album "Recreate"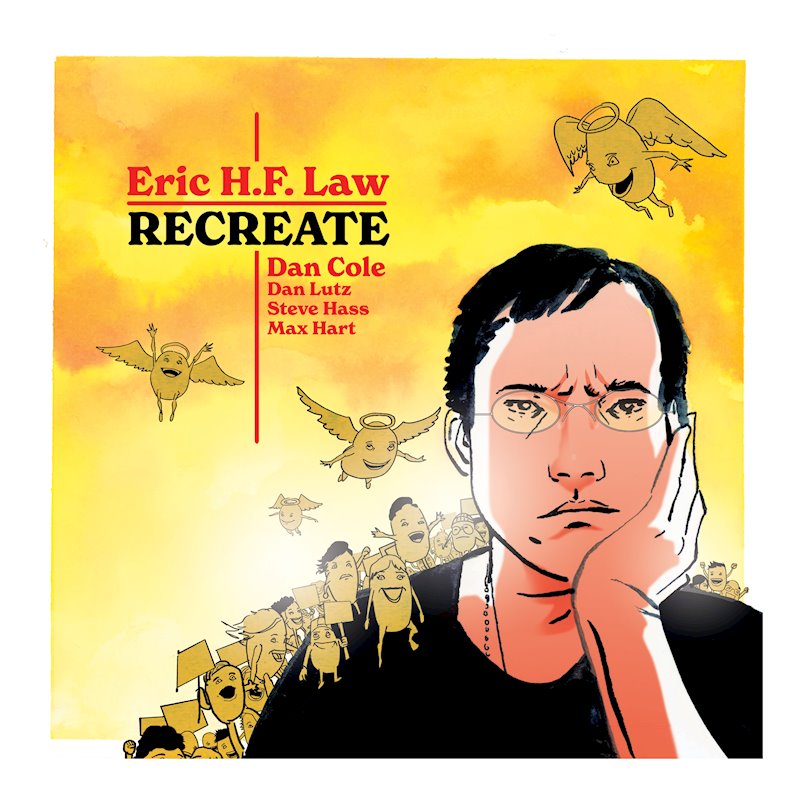 Inspirational Folk Rock Singer Songwriter Eric H. F. Law mines current events in an often frightening world, while simultaneously turning within for clarity, wisdom and hope on new album "Recreate", out now on streaming platforms. Eric's authentic creative approach is inspired by a long lineage of great storytellers such as Jackson Browne, Bob Dylan and Daniel Lanois. 
Ultimately, it is Eric's mission as an artist to look at and understand the darkness in order to bring about the light of awareness and understanding. Although the album speaks on themes ranging from the January 6, 2021 insurrection to the killing of George Floyd, the all-pervasive theme is a belief in the power of love to transmute any lower energies and provide renewal.
Eric expands on the underlying themes and intrinsic meaning behind this vibrant new collection of songs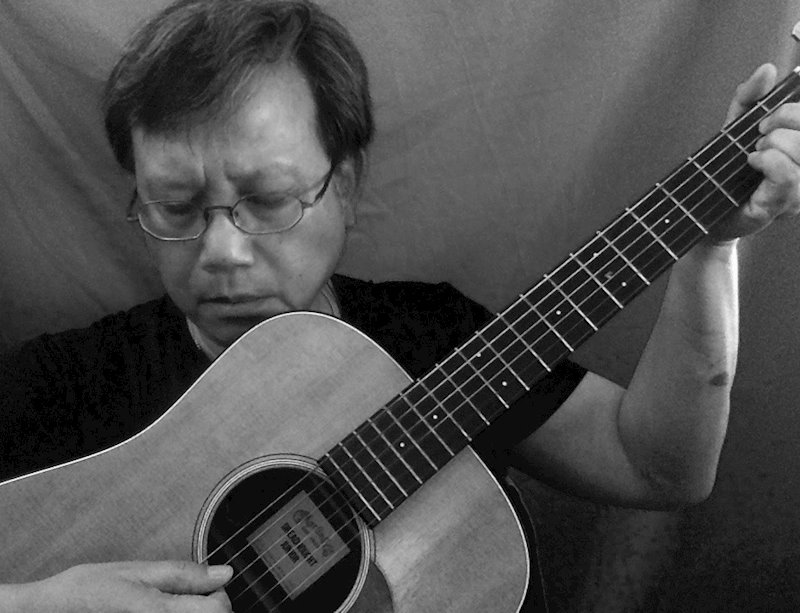 "Recreate is a collection of songs that invites listeners to enter deeper into  "why" horrible things happened in our country and communities. Instead of angry songs of complaints that leave listeners overwhelmed and paralyzed, Recreate invites discernments that lead to a spirit of action rooted in our identity as human beings with memory of respect and kindness, with eyes that can see great things in the small and with a common connection to the LOVE that is our true identity – I love therefore I am.   

Instead of just pointing out how bad the January 6, 2021 insurrection at the US capital was, "Who Tells Us" invites us to ponder how we got there and who gave us our identity.  Instead of blaming others for not understanding how democracy works, "Win-Lose" and "Hold On-Reach Out" invite reflections on how to be good losers (and a good winner) in any elections where there will be more losers than winners.  Instead of being angry at the killing of George Floyd by Derek Chauvin and many killings that went before and after, "Uneasy Glory" leads us into the heart of the issue which is as old as Cain and Abel, the mythical story of violence among siblings in the Bible. "Hands On My Shoulder" is an ode to Joe Biden who, for me, restored our need for a compassionate leader in the highest office of our land – someone who noticed and listened to the elevator operator and a stuttering young man.  Inspired by Dr. Martin Luther King, Jr., "I Love-I Am" offers a non-violence approach to change: "Hatred and violence can never stop the virus of fear; only love can do that."  "Slow Me Down" invites us to slow down and notice those whom we left behind and to dance to LOVE's mercy beat.  "Small Things" calls us to see the interconnectedness of all things – big and small.  By living into this interconnectedness among people and with the earth, we can find the hope, courage and grace to RECREATE a gracious day in this polarized frightening world."
Musician Names/Instruments:
Lead Vocal – Eric H. F. Law
Guitar and Musical Director – Dan Cole
Organ and Pedal Steel Guitar –  Max Hart
Drums – Steve Hass
Bass – Dan Lutz
Producer Name(s): Bill Cruse
Tracklist:
1. Recreate
2. Uneasy Glory
3. Winner-Loser
4. Who Tells Us
5. Hold On-Reach Out
6. Hand on my Shoulder
7. I Love-I Am
8. Slow Me Down
9. Small Things
Websites:
Official Website: https://erichflaw.hearnow.com/
Facebook: https://www.facebook.com/eric.law.165
Patreon: https://www.patreon.com/erichflaw
Apple Music
Spotify
Youtube Channel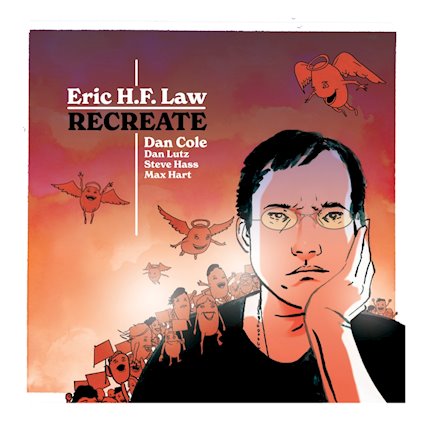 Artist Biography:
Eric H. F. Law has been writing songs since the age of 14; inspired by the albums of Peter, Paul and Mary, he wrote and sang about his immigrant experience in New York City in the 1970s. Throughout his journey from being an electrical engineer, to becoming a priest of the Episcopal Church and the founding of the Kaleidoscope Institute for Diverse and Sustainable Communities and author of 12 books, music had been a constant companion – from being a regular performer at Nameless Coffee House to integrating his public speaking engagements with community singing. Since 2015, he returned to creating recorded music with the release of a double album: Cycle of Blessings, which coincided with the publication of his book: Holy Currency Exchange. After the 2016 U.S. election, he began writing songs in response to the polarization and divisiveness living in the U.S. and released Up-Side-Down-Town in 2019 which also coincided with the release of his book: Fear Not: Living Grace and Truth in a Frightened World. In 2020, he wrote and released Better Angels responding to his personal crisis of being diagnosed with cancer and the fear and confusion created by the pandemic, racial injustice protests, political polarization and economic crisis. He called this album the spiritual soundtrack for a fear-filled uncertain world. His latest release, RECREATE, continues the journey started with Better Angels. Many of the songs were influenced by his association with Braver Angels, the mission is to bring Americans together to bridge the partisan divide and strengthen our democratic republic. The topics he addressed included the killing of George Floyd, January 6 resurrection, post-election responsibilities, and connecting with grace, truth and courage to recreate each relationship and each day in our continuing fractured world.