Justin Allen and the Well Shots Debut With 'White Oak and Kerosene' – Review
 
Justin Allen and the Well Shots release White Oak & Kerosene
The EP opens with "Hard Luck Man," a story of well, a self-accepting hard luck man. While the song starts out with a melancholy intro and some gravel and grit c/o the vocal of Justin Allen, it slowly glides into a toe-tappin' rocker, albeit Nashville rock. It gets loud and tells the story with no excuses and no fucks given. As the introduction to Justin Allen and the Well Shots, "Hard Luck Man" gives a good view as to what this band is all about.
Ohio born Allen moved to Nashville a couple of years back, living out of his car for a while and taking on odd jobs. In Hollywood, everyone you meet is an actor or a writer and in Nashville, there's a musician on every corner. So as Allen was working as a Pedicab driver, he eventually would meet all the members of his band, the Well Shots. After nine months of rehearsals and recording, they released their debut album White Oak & Kerosene.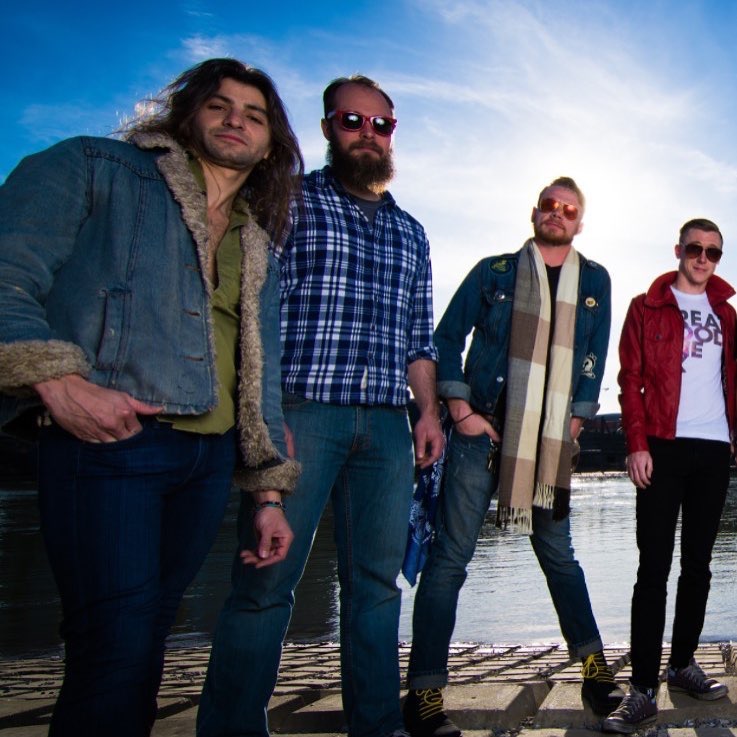 The band: Justin Allen (Vocals/Guitar/Songwriter), Alex Haddad (Lead Guitar/Backing Vocals), Chris Sanders (Drums), and Kyle Wierzba (Bass), are tight and the production by the band shows they have learned the craft as well as the art.
"Come A Little Closer," begins almost country ballad then kicks it up a little more rock-a-billy. A catchy chorus explains the song about loving but not completely. "There's nothing left to give, you've taken all of me," It sounds a little Mellencamp, a little Sturgill and it's a strong second song on the album.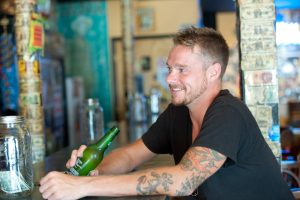 Dare you to not move your feet listening to "Feeling Alright." It's a bar band song in all its glory. "It's rock and roll on a Saturday night." What more could you ask for?
The title song, "White Oak & Kerosene" brings down the tempo for a minute or two. Sad and with some regret, it's a look at what was and what is. The tension builds until the guitars explode under the final verse and Allen's vocal.
The final song on the EP is what my daddy would have called a shit kicker. Roots and Rock is what Allen calls his music, and "Angelina" is the perfect example. It's fast and fun, and that's even before you get to the chorus. "Angelina" is the first song released off the EP and you can check out the video below.
White Oak & Kerosene is an impressive first offering. The feeling of life lived oozes out of each tune. Allen's vocals are raw and his lyrics are unapologetic. Ohio's loss is Nashville's gain. Nicely done.
Review by Kath Galasso @KatsTheory
Justin Allen and the Well Shots website
Track Listing: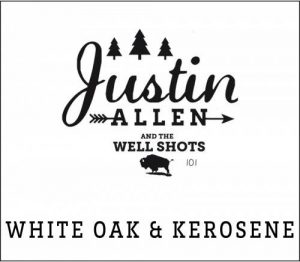 Hard Luck Man
Come A Little Closer
Feeling Alright
White Oak & Kerosene
Angelina