Kiefer Sutherland: Designated Country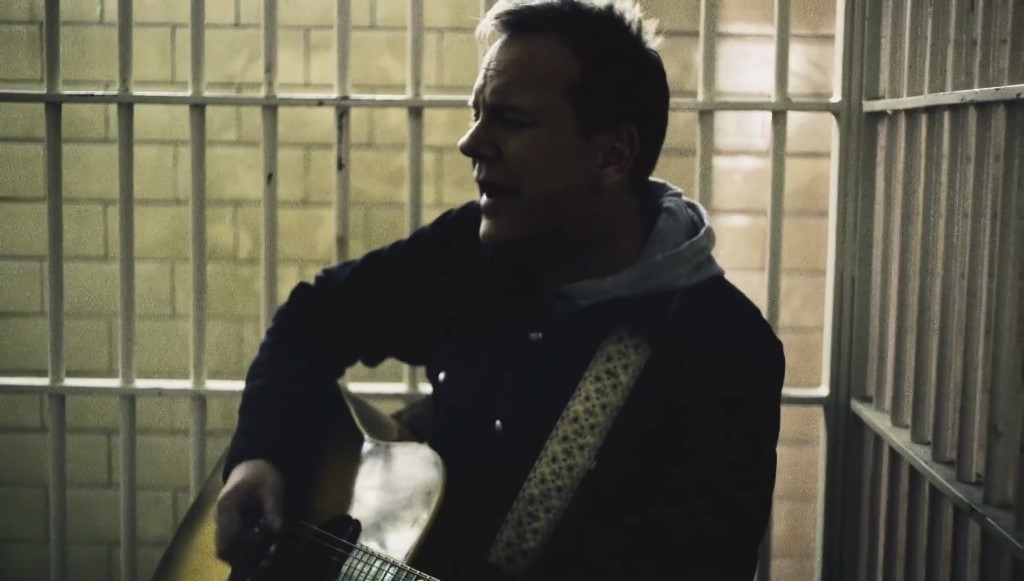 I don't know what it is with this trend of actors turning musician, but I am really enjoying it. Another one to follow along in the list with the Bacon Brothers, Corey Feldman, Johnny Depp and Keanu Reeves is Kiefer Sutherland. While I cannot speak for Depp or Reeves, as I have not seen them perform, I can say so far this it has turned out really well for the others. Kiefer Sutherland is no exception. If you thought he was a talented actor, he is an equally talented, if not more so, musician. It appears to be because he is up on that stage doing something he loves to be doing, not because he has to be up there doing it for the money. At least that's what his performance at the Indiana State Fair appeared to be.
As he announced, this was the band's very first performance at a State Fair, let alone on a concrete stage. He also seemed very genuinely thankful for the crowd who came out to see him perform. Now mind you, this has not been his first stop in Indianapolis. He was here in 2016 and played the Vogue Theater. I could not get a feel for how many people were there to see him because of his music or how many people were there to see him because of his acting, judging on the number of very young people in the crowd, but I was there to hear the music. I can only describe it as "hard country". He performed (from his count) 12 original songs that had been written mostly "after long nights of drinking". Now that statement kind of threw me as I thought Kiefer had been sober for several years now, so either these songs were written a long time ago; he's fallen off the wagon; or as every country song goes – it needs a really good story to go along with it. I'm guessing it's the latter.
He performed his songs, Not Enough Whiskey, Shirley Jean (which if you have not seen the video for this, watch it below), I'll Do Anything, and Can't Stay Away. He sprinkled in stories about his twin sister and his father in a three-seater driving in California listening to an 8-Track. (It's funny, I was amazed at one photo I shot where he looks so much like his father). Later, after explaining he was Toronto, Canada, he played a great rendition of Gordon Lightfoot's Sundown. He even told a story of getting to meet the late great Merle Haggard and how Mr. Haggard offered him a guitar which he did not accept. Again, great story telling from a "country" musician.
His original music is really good and his passion for playing beyond obvious. Kiefer Sutherland appears to be more comfortable being on the music stage than perhaps even on screen. You can tell this is where his heart lies. I hope this is only the beginning because I can't wait to see this band!