Lionhearted truth teller Kate Fenner to release 'Dead Reckoning,' new album carrying the existential weight of life, death and shared trauma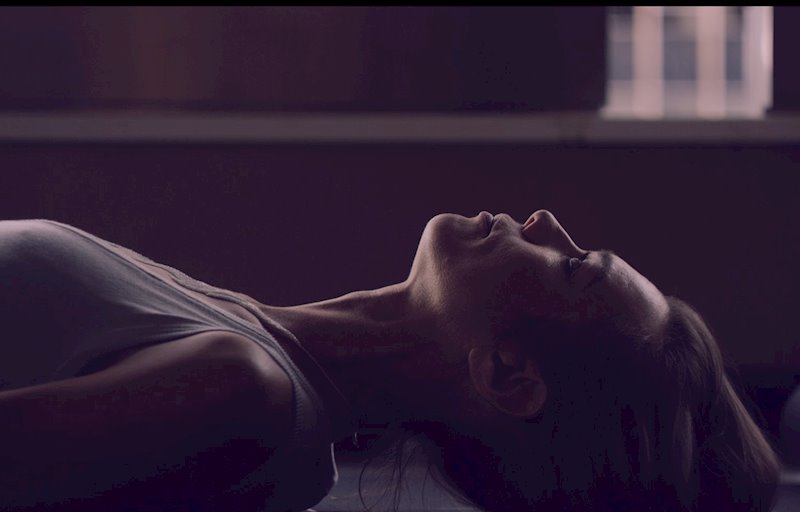 Canadian Singer Songwriter and lionhearted truth teller Kate Fenner's new album "Dead Reckoning" carries the existential weight of life, death and shared trauma on it's shoulders, and as such becomes a challenge to sum up in words. It's the palpable and unprecedented depth of the emotion and raw energy that is Kate Fenner's currency here. When facing genuine hardship, wisdom may rear it's elusive head and all else seems trivial compared to it's looming presence. Out of struggle and self-reflection, Kate Fenner has created an album beyond simplistic definitions and worthy of study. Kate's uniquely powerful voice is both haunting and fragile throughout. For anyone dealing with loss, death or the relentless struggle in between, there are ample gems to discover throughout "Dead Reckoning". In the tradition of artists like Joni Mitchell, Leonard Cohen and Patti Smith, this is indeed serious music dealing with intensely human themes.
Warren Zanes on Kate Fenner's Dead Reckoning: "Dead Reckoning approaches the territory of popular music as a notably wide territory, establishing outposts in a number of traditions without ever settling anywhere. Perhaps because this type of nomadism is a liability in the marketplace—where in the shop do we put this recording?–we don't see it as much as we once did, and it's music's loss. The sheer scope of Dead Reckoning struck me. As pianist Jason Moran so rightly puts it, Kate Fenner's songs "think beyond region." It's an arresting effect that found me unable to place this music and grateful for that.

Dead Reckoning has elegance about it. While it has moments that are elemental, just voice and piano, it also goes big when a song's emotion calls for it. At times there's a grandeur in the layered sound that reminds me of Dusty Springfield's best, some of Leonard Cohen's most memorable, even if it resembles neither. In the way Dead Reckoning suggests certain musical
pasts (even as it dislocates them), whether girl group harmonies or nineties drum loops, the recording has a sophistication to its knowingness. There's a hauntedness to the beautiful, almost Beatles-like madness of "Soul-maker," the distant background vocals on "Cautionary Tale" and "Son of a Gun," producer Scotty Hard's piano and string arrangements animating "Received
Wisdom". And while the cast of musicians includes several of New York's most notable players, at the center of it all is Kate Fenner's voice, as singer and writer. As Hard puts it, "Her voice is so powerful, in both subtlety and dynamics. As I kept saying to the band while we were tracking the basics, 'Just follow Kate's voice. She'll show you the way'."

Unsurprisingly, Kate's singing style falls outside the easy categorizations by genre that so often organize voices, particularly women's voices: R&B, Americana, Pop. There's a homelessness to her singing style. She's in very good company in this regard. Like the handful of singers who faced the "what is this?" reaction to their individuality as singers–Dylan being the most notable, but Morrissey, Joni Mitchell, and Tom Waits being others–Kate sounds too much like herself to be stored under any other name. There are beautiful swells, emotional peaks, just as there are moments of an almost spoken, confessional intimacy. Her wide vibrato conveys an unmistakable
sense of the voice-as-instrument. But the singing always hangs on the word, reminding me of the song's place as a poetic form. This is a writer gifted with a singing voice.

Thinking of Dead Reckoning as a literary thing, I see it as work written in the face of life's accumulations. Meaning, it's a recording that could only be made after the other records were done, after first and second and third apartments were frail memories, after years of touring and eating shitty food on the road, after raising children in the city, after saying goodbye to lifelong
friends who once seemed like they might cheat death. People throw out words like "mature" and "adult," but I'm not sure that's what I'm after. Dead Reckoning doesn't lose itself beneath the weight of seriousness, though. Musically or lyrically. It's punctuated by a spirit that has humor, acceptance, even joy. It's the kind of record you can bring to many people and many places. As collaborator Tony Scherr adds, "Kate is one of my small stash of artists whose music I need near wherever I go." So take Dead Reckoning with you. It will probably follow you there regardless."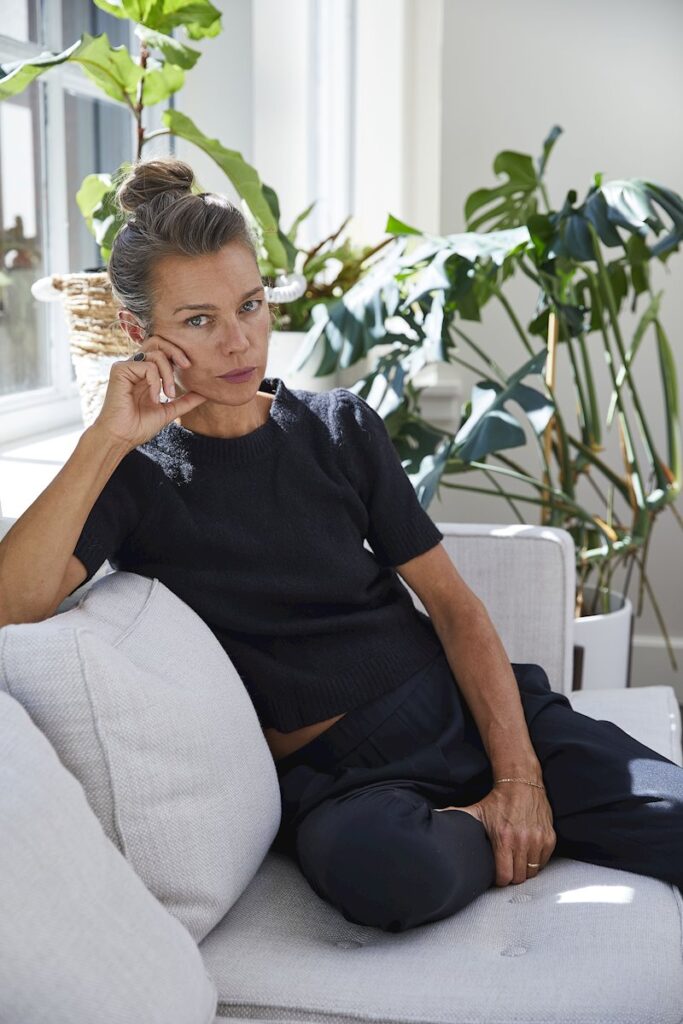 Kate Fenner on Dead Reckoning:"When my friend Mike was dying in December of 2019, I came across an Amy Hempel poem about the failure of language when faced with things like death— "

At the end, I wanted to comfort him.
But what I said was, Sing to it. The
Arab proverb: When danger approaches, sing to it."

Mike was not the first loss, nor was he to be the last, in the past few years of my life. My parents went, naturally; but it was the consecutive losses of my friends—bandmates, soulmates, mentors—that stung and bewildered; each one barely fifty years old when cruel variations on cancer made their way through my friends' bodies, turning off all the lights.

In some cases, I was fortunate enough to be with them through this process, allowed to love and care for them at this most intimate juncture. In every case, I was tempted by the idea that I could make it better for them. That I could give them something to take with them, and they could leave something behind for me to hold, something slight but durable to set me in my life. In the end, all I felt I did was walk them to the threshold and watch them disappear. The term "dead reckoning," apart from it signifying in this case just what it sounds like, is a navigational strategy to recalculate your position by estimating the direction, the drift, and the distance you've travelled.

I know life by definition is contoured by the loss of it. This time feels particularly burdened with loss, real and impending; maybe every time has felt that way. I'm left with love as the only defense—loving people and letting them know they were loved by you. Dead Reckoning really is a reckoning during a period of seemingly endless loss and an attempt to determine a "way of living that is not waiting," as I recently heard poet Jorie Graham say in an interview. Singing is my way of loving, loving even danger. Here I sing to my friends, my parents; their ghosts; and to you. I hope you can hear it."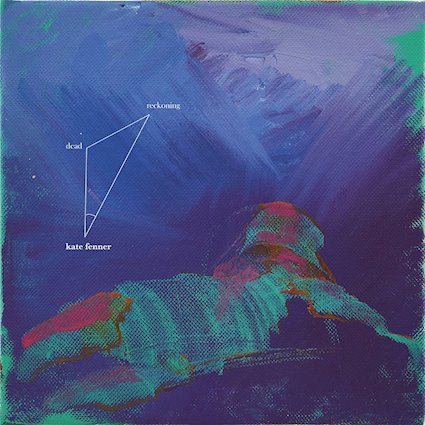 Track List:
Dead Reckoning
1 My River
2 Transit of Venus
3 Quiet Rider
4 Ghost Moon *
5 Soul-maker
6 The Torch
7 Cautionary Tale
8 The Hawk
9 Son of a Gun
10 Received Wisdom
11 Firefly
Websites:
Facebook
Instagram: katefennermusic
Spotify
Bandcamp: https://katefenner.bandcamp.com/releases
Soundcloud: https://soundcloud.com/user-352661444…
Youtube Channel
Artist Biography:
Kate Fenner is a Canadian musician, currently based in New York City. The New York Times describes her vocal stylings as having a "lusty, alternative, Joni Mitchell-ish sound". She was one of the primary singers and songwriters for the Canadian alternative rock band Bourbon Tabernacle Choir in the 1980s and 1990s. After its dissolution, Fenner continued performing as a duo with her former Bourbon bandmate Chris Brown. In 2000, she toured and sang with Canadian rock band The Tragically Hip on the "Music @ Work" tour. Fenner released a solo album, Horses and Burning Cars, in 2003, followed by her second solo album, Magnet, produced by Chris Brown.
In December 2004, through January 2005, Fenner was invited to be the opening act for blues artist B.B. King on a tour through the American South, at Foxwoods Casino in Connecticut, and at BB King's in New York City.
At this time, Fenner also began to sing in several performance pieces for the visual artist Joan Jonas, among them "The Shape, the Scent, the Feel of Things" (originally commissioned by the Dia Beacon and subsequently performed around the world, "Reading Dante", and "They Come to Us Without a Word", which premiered at the Venice Biennale in 2015.
In November 2017, she released a third solo album, "Middle Voice", followed with some performances. Fenner recorded it with long-time musical collaborator Tony Scherr. Musical contributors to the recording include Bill Frisell, Jason Moran, Norah Jones, Chris Brown, and Tony Scherr.
On January 15, 2023, Kate is to release her most intense and personal work to date, new album "Dead Reckoning",
"When my friend Mike was dying in December of 2019, I came across an Amy Hempel poem about the failure of language when faced with things like death— "

At the end, I wanted to comfort him.
But what I said was, Sing to it. The
Arab proverb: When danger approaches, sing to it."
This existential observation sums up the immense undertaking of this cathartic, beautiful release.