NYC Soul/Pop Collective Gideon King & City Blog (GKCB) Releases "Splinters," Title Track Off New EP, Out 9/15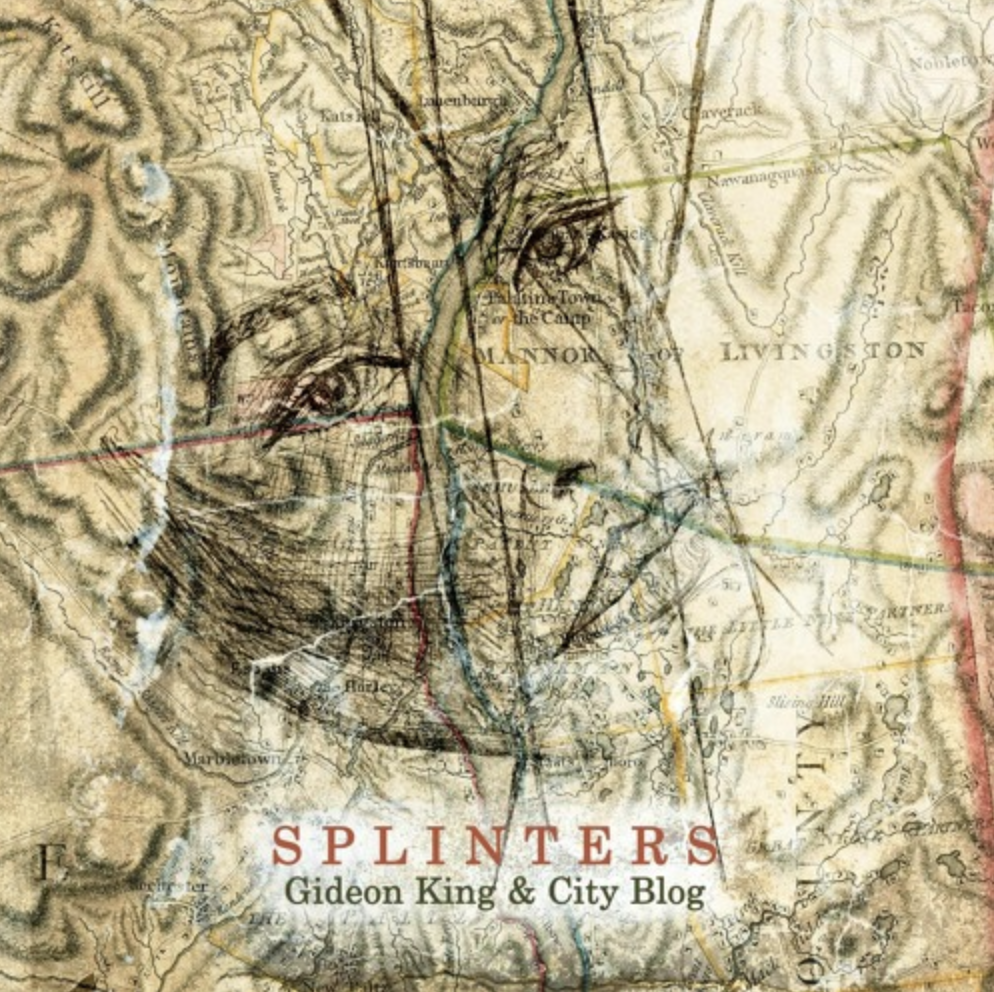 Stream "Splinters" on all digital platforms HERE
"a musical genius… some of the most complex and satisfying music you may ever hear." – Huffington Post
Today, the NYC-based soul/pop collective Gideon King & City Blog unveils "Splinters," the title track of their new EP, slated for release on September 15th. A breezy, funk-driven ballad, "Splinters" captures the band at a creative peak, as their years of gigging and studio collaboration meld into some of their finest work to date. "'Splinters' is one of those rare examples of a song coming out largely as envisioned," Gideon recalls. "Usually, the chaos of human input and practical realities changes the spark of your idea into an unpredictable flame that either warms you or burns you. But Splinters is different. It's actually what was in my head, a textural thing with a pop/funk tune lurking in the middle."
 
As the founder and primary songwriter in Gideon King & City Blog, Gideon takes inspiration from the streets of his native New York City, and with artistic input from the band's core collaborators, channels it into vibrantly varied fusion-pop. "I call the band a 'blog' because it is an open-ended dialogue with a lot of people contributing their perspectives. When we create, it's like controlled chaos. We sift through competing ideas, chipping away at the song until it has discernible features.  We refine the madness," Gideon notes, adding, "the music reflects my love of jazz and pop and rock and classical."
 
Gideon King & City Blog have explored funk, balmy 1970's classic rock, piano ballads, R&B, soul-pop, and fusion.  Gideon writes without a focus on genre, preferring to experiment with complex chord sequences, rhythms, and abstract lyrical patterns. He's a cleverly-poetic lyricist who pens impressionistic songs that don't rely on linear narratives.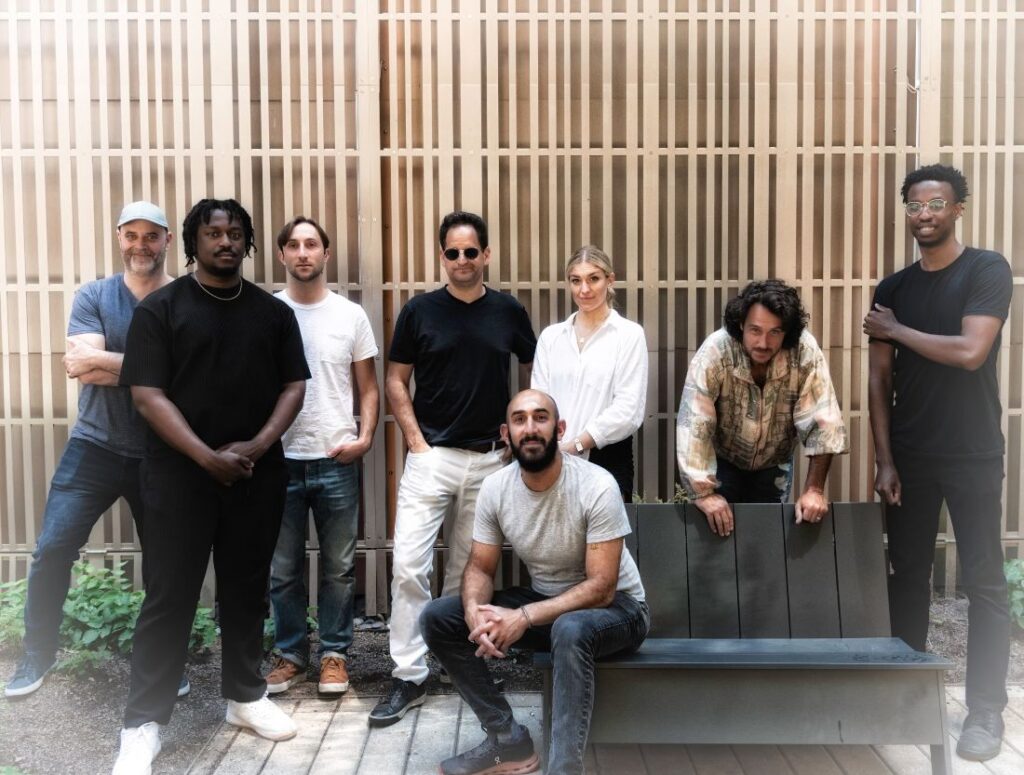 Gideon is a self-taught virtuosic guitarist who has been hailed by the Huffington Post as "a musical genius…playing some of the most complex and satisfying music you may ever hear." His soul/funk/jazz-fusion juggernaut has been favorably compared to Steely Dan blended and  Stevie Wonder.  Gideon King & City Blog has earned accolades from All About Jazz, Jazziz, OffBeat Magazine, and American Songwriter, among other outlets. 
 
The band is a regular at  venerable NYC venues such as City Winery, Joe's Pub, and the Blue Note. The group also has the rare distinction of being joined by such masterful musicians as John Scofield (Charlies Mingus, Miles Davis), sax legend Donny McCaslin (David Bowie, Bobby McFerrin), renowned "Bayou-soul" singer-songwriter Marc Broussard, and SNL bassist James Genus (Herbie Hancock, Chick Corea), among others. 
 
Gideon is a polymath who deeply explores woodworking and carpentry. As a craftsman himself, he favors boutique guitar builders, including Buscarino, Marchione, and Traphagen for the devotion they put into their craft. "There is something magical about an instrument made for you by an incredible luthier. When you hold the instrument, it almost challenges you to do it justice," Gideon shares. 
 
Originally, Gideon conceived of City Blog as having a fluid membership where he would serve as the common denominator and other musicians would rotate in. His approach was informed by Steely Dan where the right cast of musicians would be summoned on a song by song basis. However, over time the band has coalesced around an 8-person configuration. 
 
Gideon King & City Blog features three distinctive vocalists. Caleb Hawley is a noted solo artist who has recorded with Vulfpeck guitar ace Cory Wong. Sonny Step has worked with Ricky Martin, Rihanna, and Solange, among others.  Ashley Hess is a renowned NYC-based vocalist who joined the GKCB collective in 2021. Other vocalists have included Alita Moses(touring the world with Jacob Collier) and Brendan Fletcher. 
 
The band is rounded out by A-list musicians that include Grammy© nominated drummer Jake Goldbas, drums, percussion (Dave Brubeck, Aretha Franklin, Christian McBride, and the Broadway productions of The Color Purpleand Dear Evan Hansen), Jeff Hanley, bass (Will Bernard, Morgan James, Doug Wamble), Zach Mullings drums, percussion (Lauryn Hill, Billy Porter, AJ Mitchell), and musical director and keyboardist Bryan Reeder (Euan Morto, Chris Norton). 
 
"I am basically looking for the best musical athletes to serve the song," Gideon shares. "Our drummer Jake helped me handpick our lineup and we've really become a unit with open communication."
 
Stay tuned for continued updates. 
Gideon King & City Blog – 'Splinters' EP
1. Splinters
2. Turn Off The Sky
3. Somewhere Only We Know
4. Sterling
5. Brutal To Be

Gideon King & City Blog – TOUR DATES
Thursday, March 23rd – Brooklyn Bowl – Brooklyn, NY
Gideon King & City Blog is currently composed of:
Jake Goldbas (Drums, Percussion)
Jeff Hanley (Bass)
Caleb Hawley (Vocals)
Ashley Hess (Vocals)
Gideon King (Lead Guitar)
Zach Mullings (Drums, Percussion)
Bryan Reeder (Keys, Synth)
Mike Stephenson (Vocals)
https://www.gideonkingcityblog.com/
https://www.facebook.com/Gideonkingcityblog/
https://www.instagram.com/gideonkingcityblog/
https://www.youtube.com/channel/UCdvgUuRj2ScvBj6qV7P0kqw
https://twitter.com/GKCityblog