Singer-songwriter Chandra releases single 'Lighters to the Sky,' featuring his unique guitar pop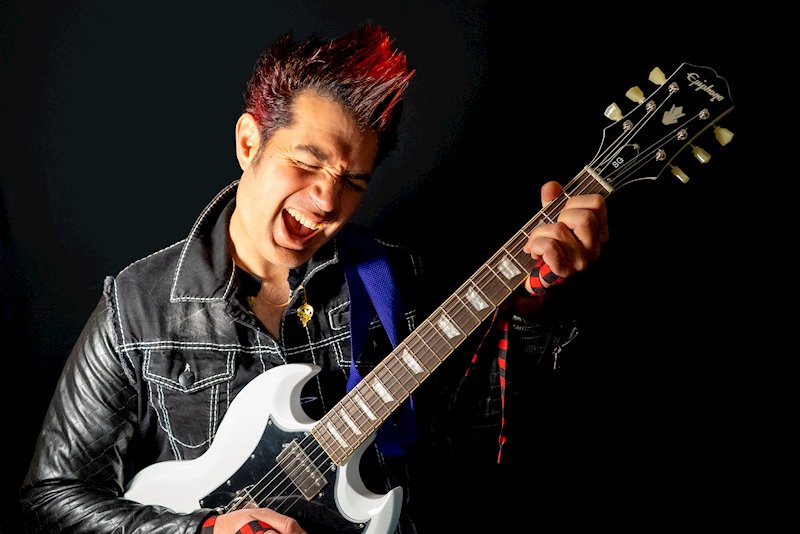 Bristol-based singer-songwriter Chandra has just released his fourth single 'Lighters to the Sky' as yet another uplifting example of his unique guitar pop, forging his way through a number of styles and genres with a positive message and solid lyrical prowess.
With one music blogger tagging Chandra as having "an insanely strong voice with a beautiful timbre," this artist will certainly be known for his vocal prowess. Taking his inspiration from acts like Pink, Coldplay and One Republic, Chandra's vocal-forward style carries his lyrical messages to the forefront of his sound as well.
From his first track on Spotify, the rock-tinged 'In This Together,' Chandra showcases his incredible vocal range and power as well as a pull-no-punches, storytelling lyrical style that's both catchy and relatable. In the subsequent track 'Little Smiles,' he brings out his impressive, pitch-perfect falsetto. 'Over the Waterfall' sees Chandra really finding his stride with an emotive ballad that, on top of pop and rock, channels a surprising bit of post punk; he is a storyteller, after all.
With his latest 'Lighters to the Sky,'Chandra shows his prowess in yet another pop rock style as he gives a stirring message of hope to his ever-growing audience. It's clear Chandra likes to play with different styles, and here we see his more playful side with both his musical and lyrical work. With such a solid base in vocals, guitars and songwriting, the music world can expect to see even more great things from this triple threat.
"I wanted to write a positive, uplifting antidote to the blues" says Chandra.
"This is basically a love song to all the people who have a dream but are struggling… who know deep down inside what they want to do but can't find the support they need to follow it through" continues Chandra. It's also as much about people recognizing that they can help someone in spades just by being a little bit supportive. We all understand what it feels like to come together at a gig and hold our lighters or phones up to the sky… imagine if you could give someone that kind of support… how much of a lasting boost that might give someone."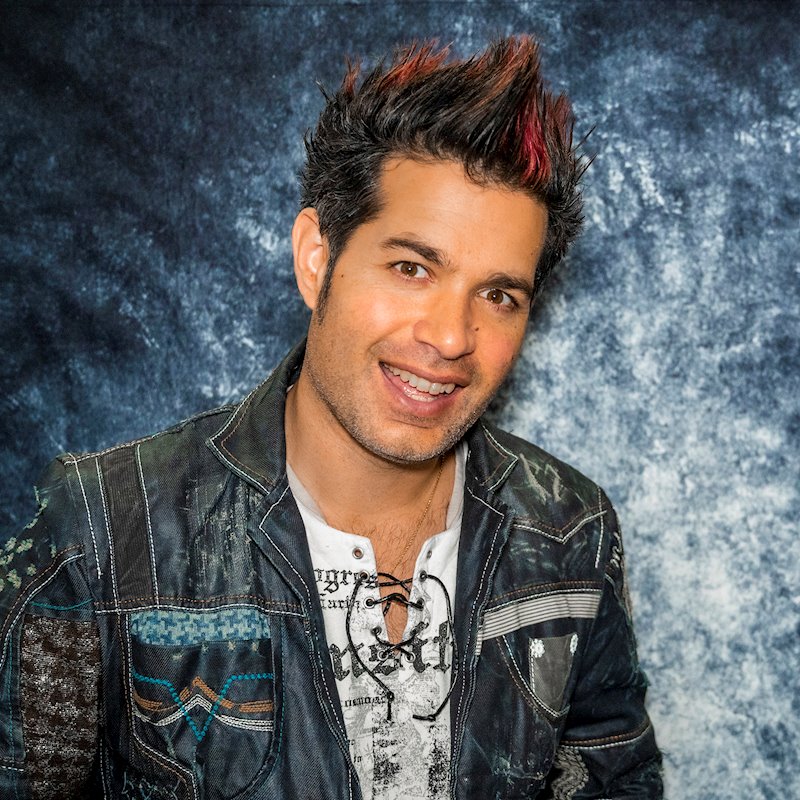 The accompanying music video takes these issues head-on by following the stories of two protagonists; a young dancer who is desperately trying to pursue her dream to be a professional dancer, and a mum of 2 who is trying to get her well-being back on track by taking on a tough fitness challenge of running to a local monument.
The music video is scripted, shot and edited by Chandra.
Stream "Lighters To The Sky" on Spotify.
Listen on Bandcamp.
Watch the music video on Youtube.
Musician Names/Instruments: Chandra Nair (all instrument parts written, recorded and produced by Chandra Nair)
Producer Name(s): Chandra Nair
Websites:
Official Website: www.listentochandra.com
Facebook: https://www.facebook.com/listentochandra
Twitter: https://www.twitter.com/listentochandra
Instagram: https://www.instagram.com/listentochandra
TikTok: https://www.tiktok.com/listentochandra
Spotify: https://open.spotify.com/album/67WeCzAgdyraWBWECko9bW
Bandcamp: https://listentochandra.bandcamp.com/track/lighters-to-the-sky
Soundcloud: https://www.soundcloud.com/listentochandra
Youtube Channel: https://www.youtube.com/@listentochandra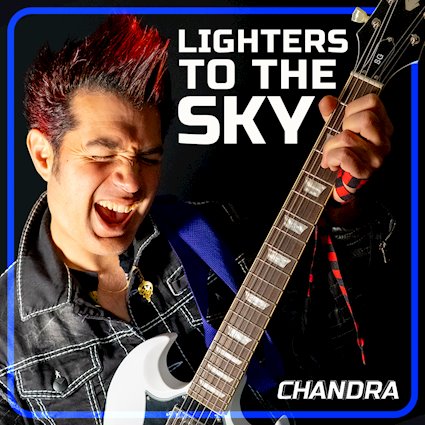 Artist Biography:
Chandra is a bold and exciting pop-rock singer-songwriter from Bristol, UK, with a larger-than-life on-stage personality. With a powerfully raw and commanding voice Chandra writes from the heart with stories of the human condition; the struggles of self-belief, building confidence and riding the daily see-saw of mental health.
"It's not cool to sing about these things. But I want to shout loud and evangelise things that otherwise get demoted to a mere whisper under your breath; mental health, being nice to one another, believing in yourself and finding the confidence to simply be yourself."
Citing influences from Bowie, Queen, The Carpenters and The Beatles through to Britpop, Britney and Sam Fender, Chandra is a sucker for a good melody.
"Growing up my parents' record player always had Bowie, The Beatles, The Carpenters on loop. I grew up learning what a great melody was. My teenage years were rocket-fuelled along by Suede, Blur, Oasis, Manics, Supergrass, Elastica, Mansun, Radiohead, Coldplay… but it was REM's 1995 Monster Tour at Milton Keynes Bowl that lit the spark before all that. From then on I knew that all I wanted to do was perform my own songs live to thousands of people."
Chandra fronted alt-rock band Circa in his late teens (during a similar era to Muse and Coldplay's rise to recognition) so is used to being on-stage and putting on a great performance at the drop of a hat.
Single Release: On Friday April 28th 2023 Chandra released single 'Lighters To The Sky', a guitar-fuelled, sing-along anthem that encourages people to be true to themselves and strive for their dreams. The song and accompanying music video are written, recorded, produced, scripted, filmed and edited by Chandra.
The single will be available for free download for a limited time.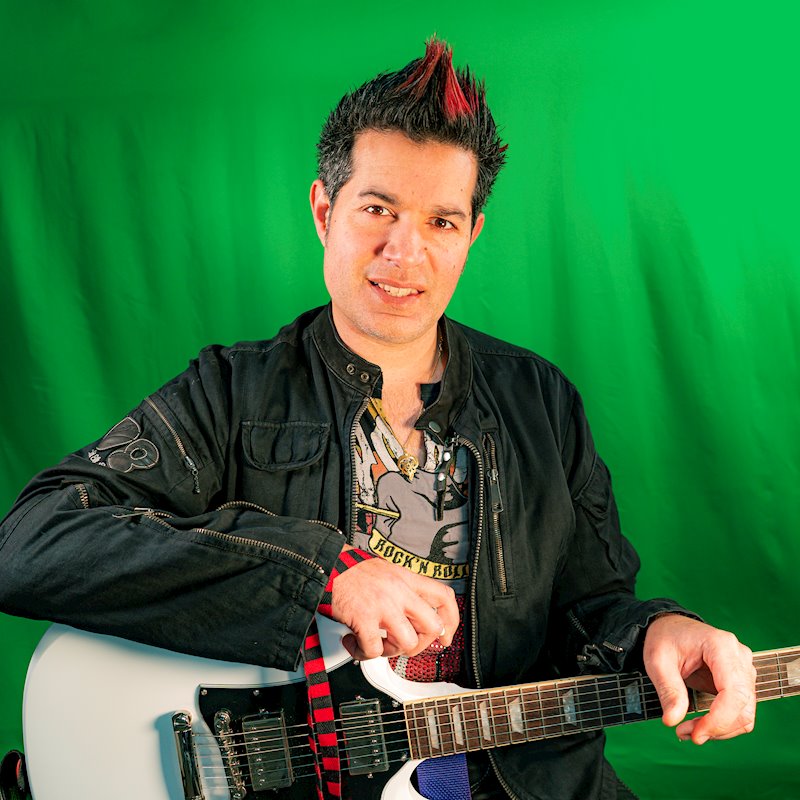 Press Quotes:
"A polished pop-rock banger that hits a universal topic a lot of us could definitely relate to" – THE SOUNDS WON'T STOP
"An insanely strong voice with a beautiful timbre" – Anton Panasiak (Music Blogger)
"A vibrant and inspiring indie-rock anthem" – SUBBA-CULTCHA
"I love how confident your style feels and the melody is so catchy" – KASEY'S PLAYLISTS
"It just lifts up the spirit creating such a rushful feel" – ORBIT (music blog)
"A brilliant piece of music with sublime vibes" – COMMON SENSE (music blog)
"Uplifting and energetic" ALPAS RECORDS (music blog)
"inspiring" – Tom L (TAGG)
"The messages in the song are sure to resonate with listeners" – Martha Blake (Music Crowns)
"A pop punk-hooked hit for the dreamers" – Amelia Vandergast (A&R Factory)