Stel Furet – Debut EP human nature machine – Review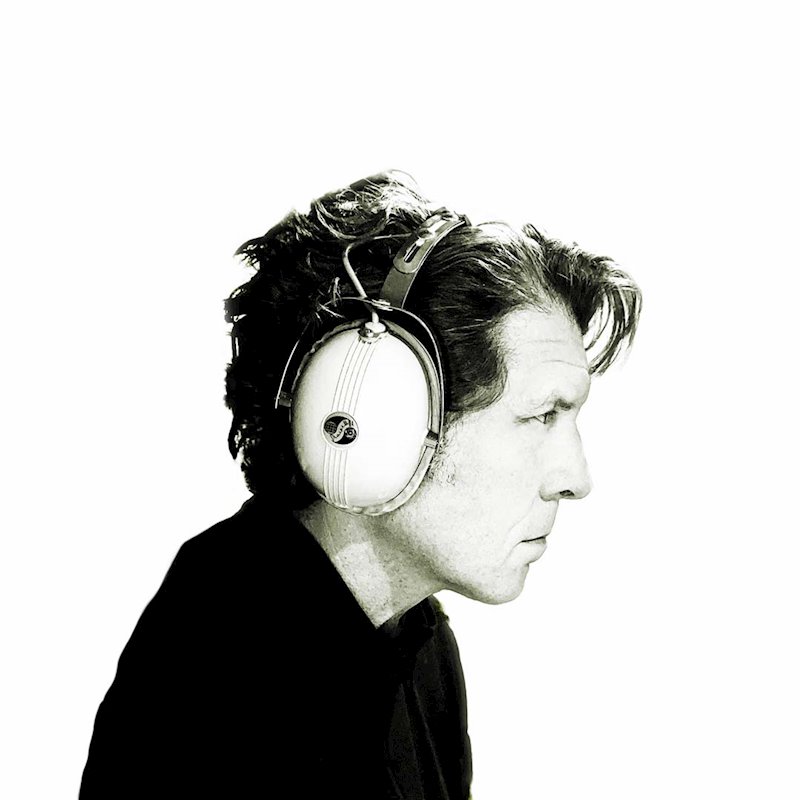 Stel Furet is a California singer-songwriter who found his way to the Golden State by way of rural Ohio. While he may have honed his musical skills in California, he brings a down home comfort that seems to have followed him from his birthplace. He also brings a healthy dose of humility.
From his website :"I don't desire to get terribly rich or famous. I play a lot of instruments, none of them particularly well. I do play guitar good enough to be able to do some session work from time to time.The music I make is really for me first. I believe that if I enjoy the writing and playing, and the production quality is up to industry standards, then someone else out there will enjoy it also. And if I can put someone in a groove once in a while, then it's worth the effort." Nice.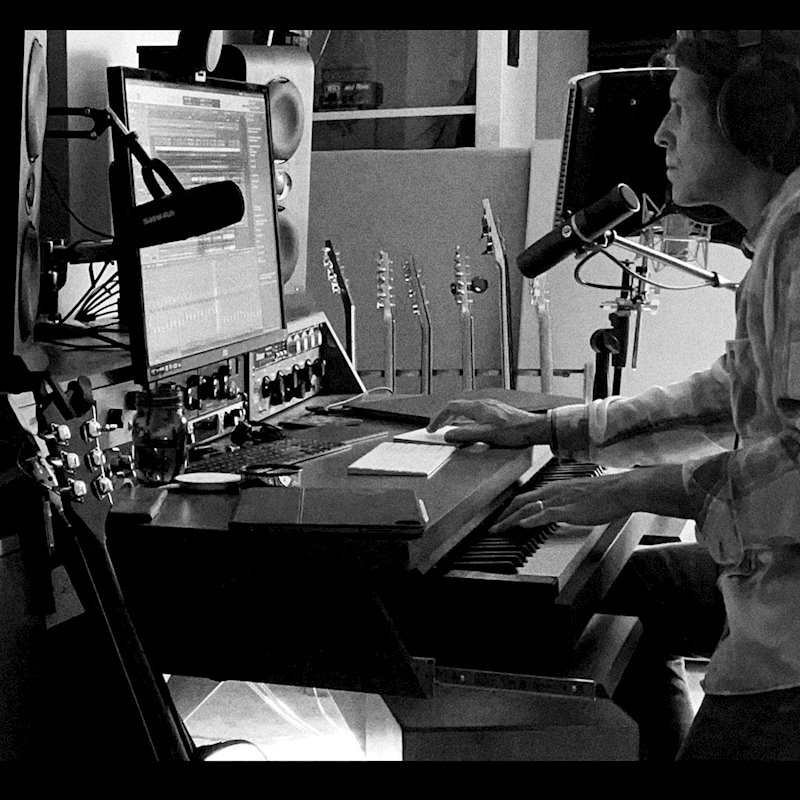 Stel has just released a five song EP titled human nature machine, and it is a relaxed and easy listen. Starting off with the "33 1/2," Furet sets the tone of reflection. "I'm 33 ½ and I feel like I'm fading." It's time to kickstart towards a new direction and "drop the needle in the groove," neatly touching on the obvious reference to the vinyl 33 ⅓ rpm. Can't call Furet's vocals smooth, they have a chalky coating that conveys the music well. Add Jenn Grinels with some lovely backing vocals and Ed Cornhouser with a sweet organ riff and it all gets tied up nicely.
There's a little more of a blues feel to "Just For Me." This tune has great production and a strong blend of the instrumentation, with a nod to Furet's guitar work and Jason Littlefield on bass.
"Chelsea" has an ominous feel and the lyrics reflect the music. A song of a breakup, seemingly unwanted. Furet's vocals carry the pain throughout. "Next Tuesday" takes a 180 turn in mood. It's a slow build rising to an almost anthemic feel, filled with soaring background vocals and slathered with hope for an enduring and happy relationship.
The EP ends off with "The Mirror," which is in fact, looking at the reflection of a life. The realization ain't pretty. The mood is more gospel, perhaps looking for inspiration from above, to find the "real me."
Produced by Furet and Mike Butler, human nature machine has a fluid blend of instruments from start to finish. It also looks to identify our role in the global collective. Furet writes: "I haven't quite put it into words yet, but I believe the EP is about the relationship we have with ourselves and how that relationship carries us through the world. How human nature drives us unrelentlessly forward as a collective machine."
Post by Kath Galasso @KatsTheory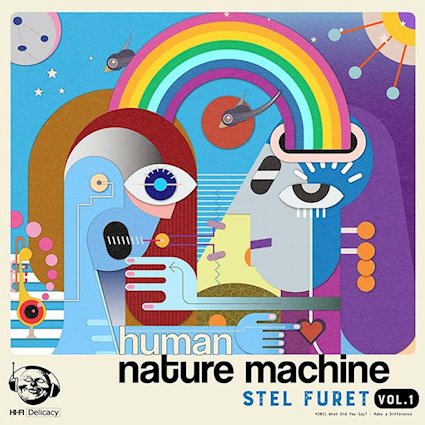 Official Website: https://www.stelfuret.com/
Facebook: https://www.facebook.com/stelfuretofficial
Instagram: https://www.instagram.com/stelfuret/
Spotify: https://open.spotify.com/album/3ikBJl1rtuyX2x4Q1kjWiI?si=bOHinGjISHiqNl8MLzEhbA&nd=1
Soundcloud: https://soundcloud.com/stelfuret
Youtube Channel: https://www.youtube.com/channel/UCgX9oYeHvuOlmQcZQxfFF0A
Track List:
33 ½
Just For Me
Chelsea
Next Tuesday
The Mirror
Musician Names/Instruments:
Stel Furet – Vocals, Guitars, Keys
John O'Reilly Jr. – Drums
Ed Kornhouser – Keys
Jenn Grinels – Additional Vocals
Jason Littlefield – Bass