Talking Heads' Jerry Harrison, Adrian Belew to perform 'Remain In Light' material at LA's The Wiltern, 9/29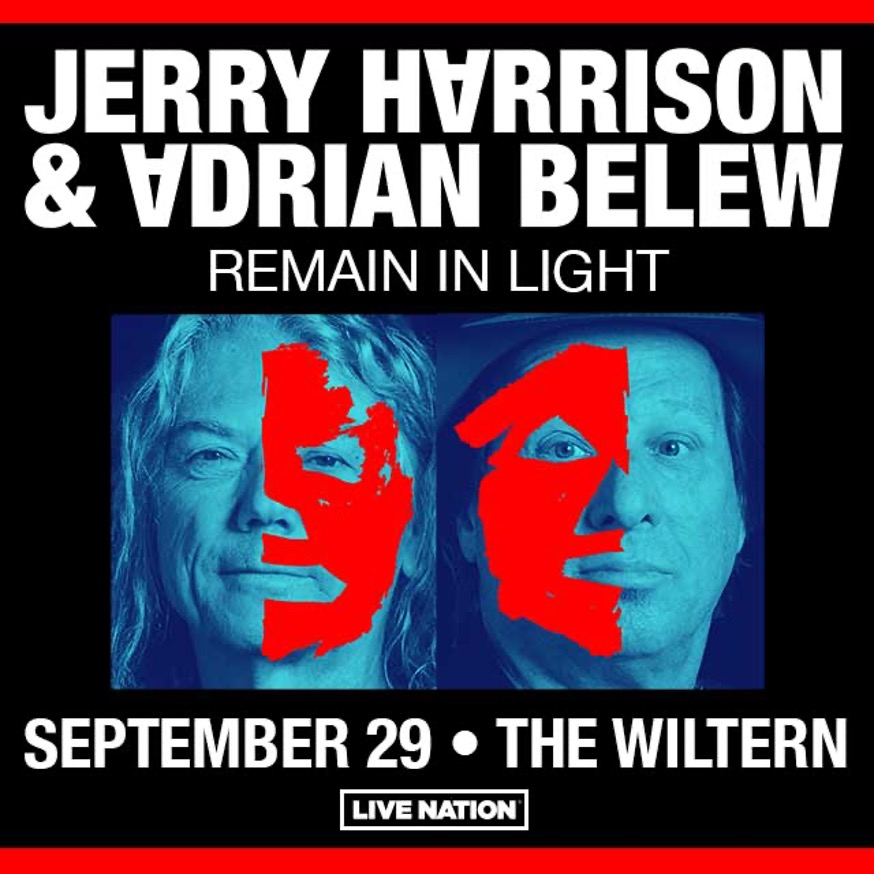 The event will feature a discussion with Harrison and Belew, moderated by actress Tawny Newsome
Tickets on sale this Friday, July 15th at 1pmEST/10PST HERE
In celebration of the Talking Heads' iconic 1980 record 'Remain in Light,' which peaked at 19 on the Billboard Top 200 upon release, original member Jerry Harrison and noted touring member Adrian Belew will perform songs from this monumental period of the band's history at LA's The Wiltern on September 29th. This first-of-its-kind event will begin with Harrison and Belew in conversation with Tawny Newsome, in a discussion about the Talking Heads' incredible rise to fame and the impact they had on music and pop culture. Harrison and Belew will then perform alongside a powerhouse band, including former members of Turkuaz, Julie Slick on bass, and Yahuba Garcia-Torres on percussion.

On the origins of the event, Harrison recalls: "Belew came here [to San Francisco], and we got into talking about how the touring band for Remain in Light was so special. I think the album is wonderful, but we took it up a notch when we did live performances. It was sort of a different feel than the 'Stop Making Sense' band, which is sort of captured in that Rome 1980. I'm really excited to be doing that again. You could really feel the energy and excitement, and there are so many talented musicians on stage."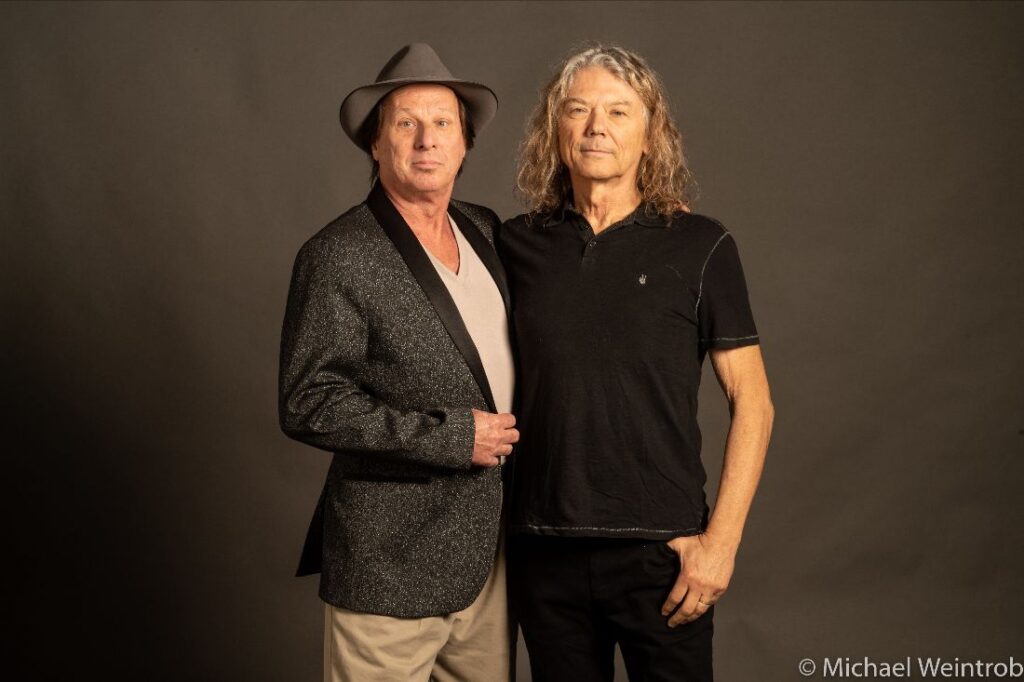 "Jerry and I had talked for several years about the rare joy of the very popular 1980 Live In Rome video on YouTube," adds Belew, who was a key part of the 'Remain in Light' album and tour. "We both felt it was something audiences would love to experience now. The show we've put together is everything we hoped for and more. An awesome group of players and singers faithfully and lovingly reliving the music of an historic time: The Talking Heads' 'Remain In Light.' You cannot leave this concert anything less than exhilarated and dancing happily out the door!"

Best known for her roles in Bajillion Dollar Propertie$, Space Force, and Brockmire, Tawny Newsome has a long history with the Talking Heads, having served as a vocalist for the Talking Heads tribute band, This Must Be The Band. Newsome later appeared in an episode of Documentary Now!, which parodied the Talking Heads' iconic film, Stop Making Sense.
Harrison and Belew first reunited to perform material from 'Remain In Light' at the 2021 Peach Music Festival with Turkuaz. Coming on the heels of the 40th anniversary of the release of 'Remain In Light,' it marked Harrison's first live performance since 1996.

A limited "Once In A Lifetime" VIP package will be available while supplies last, featuring:
Early entry for merch
Copy of Remain In Light LP on limited edition colored vinyl signed by Harrison & Belew.
Private Soundcheck
Q&A with Jerry Harrison & Adrien Belew
M&G w/ Jerry Harrison & Adrian Belew
Limited Edition Silkscreen Poster
VIP Commemorative Laminate
Tote bag
Tickets go on-sale to the public this Friday, July 15th at 1pmEST/10amPST HERE.