Vintage Van Halen
Vintage Van Halen Video
In an era when more lights and more money were the main goals, Van Halen went to the top of the heap and paved the way for generations of Rock Stars. Today we wish David Lee Roth a very happy birthday and relive a moment before the world, or even the boys in the band knew how huge they were to become.
It's always strange to look back into the past – hindsight is a weird thing and youtube makes time travel almost possible. This glimpse back in time features Van Halen as young, fresh-faced boys doing cheesy publicity promos and discussing the future of the band in a 1978 "Countdown" interview.
There is some irony in Eddie interrupting Dave to mock groups that change members and says "you gotta stick together!!"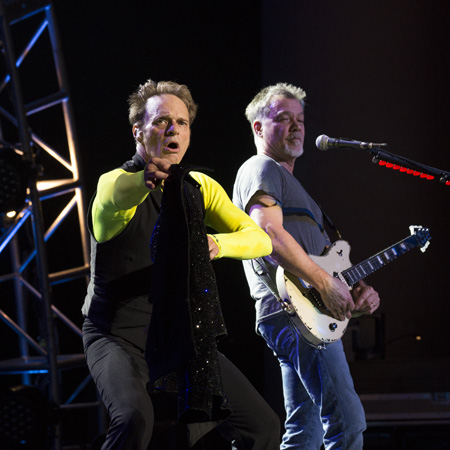 #Libra David Lee Roth (born October 10, 1954) is an American rock vocalist, front-man, songwriter, actor, author, and radio personality. In 2007, he was inducted into the Rock and Roll Hall of Fame. Roth is best known as the original (1974–1985) and current (2006–present) lead singer of the Southern California-based hard rock band Van Halen.
David Lee Roth Talks Football, Def Leppard & The Industry