12 Christmas Blues, R&B and Soul Songs
It's not the 12 Days of Christmas, but Blue Notes put together a playlist of 12 favorite Christmas Blues, R&B and Soul songs for the Holidays.
Silent Night – Sharon Jones & The Dap Kings
Merry Christmas Baby – Charles Brown
I Want To Spend Christmas With You – Lowell Fulson
Christmas Tears – Freddie King
White Christmas – Otis Redding
I Want To Come Home For Christmas – Marvin Gaye
The Christmas Song – Aretha Franklin
Oh Holy Night – The Supremes feat. Florence Ballard
Please Come Home For Christmas – Aaron Neville
Blue Christmas – Elvis Presley
What Christmas Means To Me – Stevie Wonder
(Rockin) Winter Wonderland – The Fabulous Thunderbirds
Listen to the entire playlist at Youtube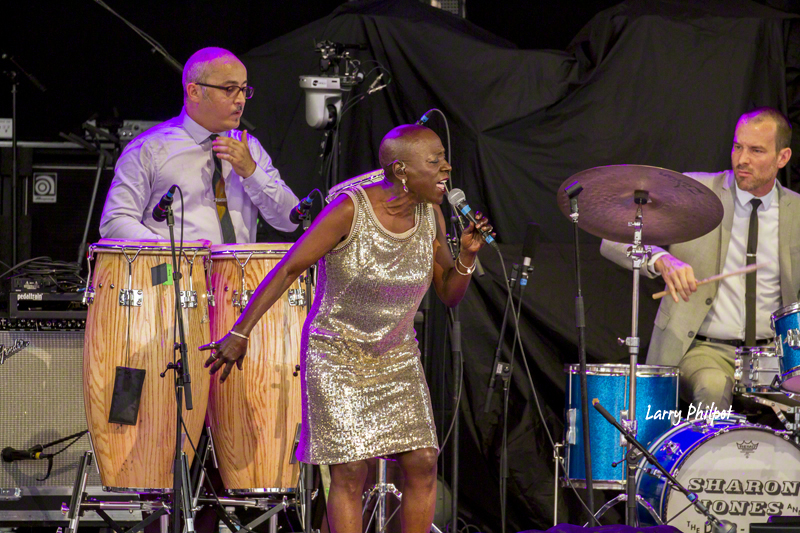 Our playlist begins with the late Sharon Jones, whose passing in 2016 still affects us.  The very soulful blues rendition of Silent Night is from her Christmas album, It's a Holiday Soul Party. Her courageous struggle may be seen in the documentary "Miss Sharon Jones."
Next is Charles Brown with the classic Merry Christmas Baby, probably the most popular blues Christmas song ever recorded. Brown is followed by two of the greatest blues guitarists, Lowell Fulson, famous for his West Coast blues, and Texas bluesman Freddie King, who was inducted into the Rock and Roll Hall of Fame in 2012.
Many have performed the Irving Berlin classic White Christmas since Bing Crosby recorded the original in 1942, but there is no more heartfelt version than the one by soul music legend Otis Redding. A much lesser known recording is one of our most favorite Christmas songs, Marvin Gaye's I Want to Come Home for Christmas. If you're not familiar with it, all you need to know is that it was recorded the same year (1973) as his album Let's Get It On.
The recently departed Queen of Soul Aretha Franklin performs Mel Torme's  The Christmas Song, best known as sung by the great Nat King Cole. One might think that it's Diana Ross on The Supremes' rendition of Oh Holy Night, but it's the very impressive voice of backup singer Florence Ballard.
No one could mistake the voice of Aaron Neville on Please Come Home for Christmas. Blue Christmas fits our list perfectly, especially because Elvis began his career by recording a blues song, That's Alright Mama.
You might want to dance to the last two songs on the list, Stevie Wonder's What Christmas Means To Me and (Rockin') Winter Wonderland by the Fabulous Thunderbirds, featuring the harmonica of Kim Wilson and guitar of Jimmie Vaughan.
Thanks for reading Blue Notes. We look forward to a great 2019.