For Eliot Lewis, 'Life Happens'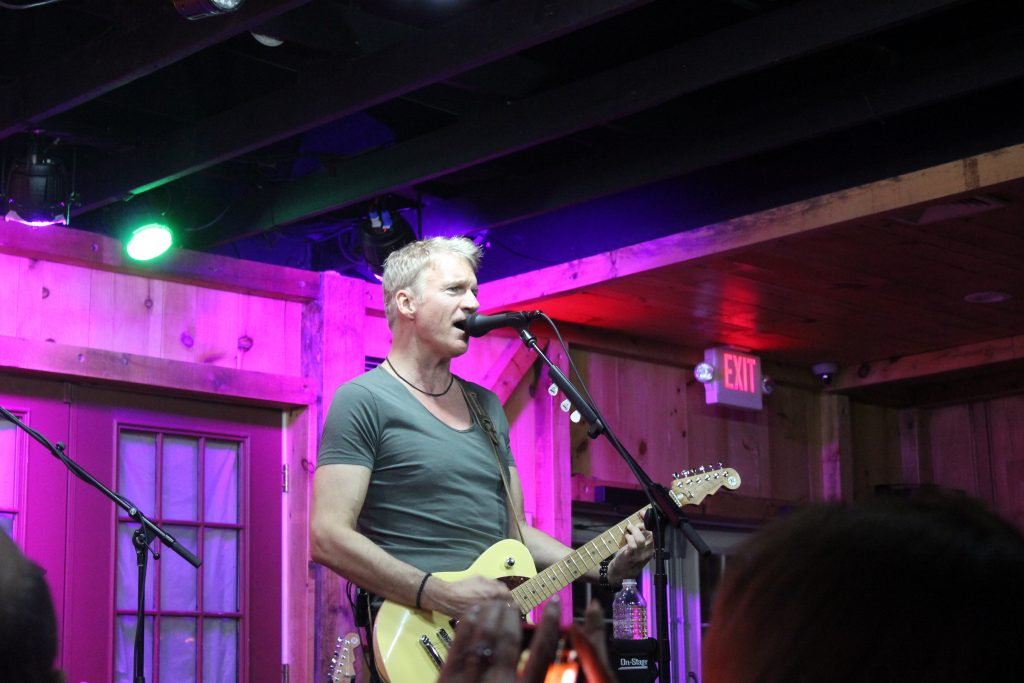 Ferris Bueller once stated, "Life moves pretty fast. If you don't stop and look around once in a while, you could miss it." That sentiment sums up the message in Life Happens, the latest ep release from Eliot Lewis, multi-instrumentalist singer-songwriter and longtime member of the Hall & Oates band.
Life Happens is the follow-up to Lewis' full-length album Adventure, and the message throughout is to take a look around and breathe in every minute of your life. Case in point, the ep begins with "Living in the Moment." "Baby put down the phone, let's get back in the zone and start living in the moment." Not surprising, Lewis has written a great hook, smooth and catchy with an edgy guitar underneath it.
The title song gives a nod to John Lennon, "They say life happens when you're busy making other plans," and lets the idea flow from there. Take a look at what's around you and appreciate it. Nice use of keyboards and backing vocals from Dee Sawyer.
Eliot Lewis has written a love song or two before, and this release also has a few. "End of the Day" is one of those and its lyrics are nicely crafted. Using metaphors and imagery, it's cleverly written and has a rockin' melody.
"Won't Go Quietly" is a statement song. In today's political and social climate the song offers hope that there can be a bridge. In the end, it's something on which I think we can all agree. The message comes across easily, not an up-in-you-face anthem.
"Top of the World" is another easy-on-the-ears love song. Optimistic and light, not quite a ballad and not quite pop, it's just a sweet tune. The ep ends off with "Get Back What U Give," a nicely paced song about making your own life statement.
As he did on Adventure, Lewis plays all the instruments on Life Happens. While there are some similarities, his style on his latest ep has a little more funk and depth. It's a good listen, definitely more than once.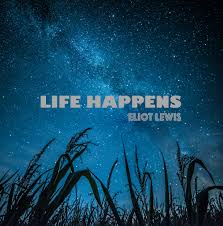 Track List:
Living in the Moment
Life Happens
End of the Day
Won't Go Quietly
Top of the World
Get back what u GIve
Post by Kath Galasso @KatsTheory
To say that Eliot Lewis keeps busy is an understatement of epic proportions. While touring with Hall & Oates, Lewis, on his days off, can be found in nearly venues doing a solo show. He's been booking shows since the last tour ended and with his recent signing with Green Room Music Source, will be even busier next year. With all that going on, he has still managed to create even more music. An instrumental album, Sonic Soldier, will be released soon, again with Lewis playing all the instruments.
You can find Life Happens on Spotify
Eliot Lewis website
Eliot Lewis facebook
Eliot Lewis twitter
Upcoming Eliot Lewis Shows:
Eliot Cd Release Show at La Grange in Georgetown, MA SAT, NOV 23 @ 7:00PM
Eliot Live at Tennessee Avenue in Atlantic City NJ, THU, DEC 5 @ 8:30PM
Eliot Live at Blue Moon Cafe in Wyckoff, NJ FRI, DEC 6 @ 9:30PM
Eliot Live at Blue Moon Cafe in Englewood, NJ SAT, DEC 7 @ 10:00PM