The Onstage Music Community Forum: Finding the Positive with Peter Gallinari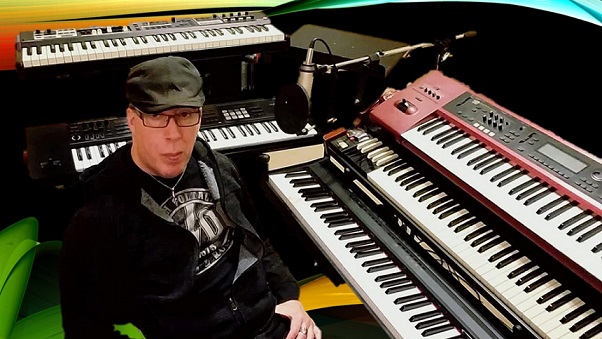 Welcome to the Onstage Music Community Forum
Another week of living during a pandemic has passed and states are beginning to open up to the new normal. Unfortunately, the new normal excludes the live music scene as we knew it. Virtual streaming shows and drive-in concerts seem to be what our new normal will be for the foreseeable future. At least, there are some new ideas to help bridge the long road ahead. No getting around it though, the new normal is going to be a whole lot more limited in scope and opportunities.
So what can we do? Well, we can listen and share. Share your fears, your hopes, your ideas, your soul. This is a forum to voice all of it. From the artists to the roadies to the lighting and catering crews, to the promoters and managers, venue owners, poster designers and music stores…tell us what's happening.
You never know where the next great idea may come from, so let's have a conversation about it all. If you know of organizations that might assist, let us know. If you're terrified you won't make it through the day, week, or month…reach out. We are a big community, we can do this.
Send your story, thoughts, ideas to kathg@onstagemagazine.com and include your social sites if you have any, current project links, photos, etc. We can promote as well as listen.
Peter Gallinari is a Nashville based singer/songwriter/keyboardist whose talent has paved the way to a career both on the stage and in the recording studio. In addition to recording or touring with artists such as Richie Scarlet, Leslie West and many others, Gallinari has composed songs that capture the emotions felt around the world amid disasters such as the Oklahoma City bombing, Virginia Tech shooting and the 2004 Tsunami disaster. During this pandemic, Peter chooses to look at the positive.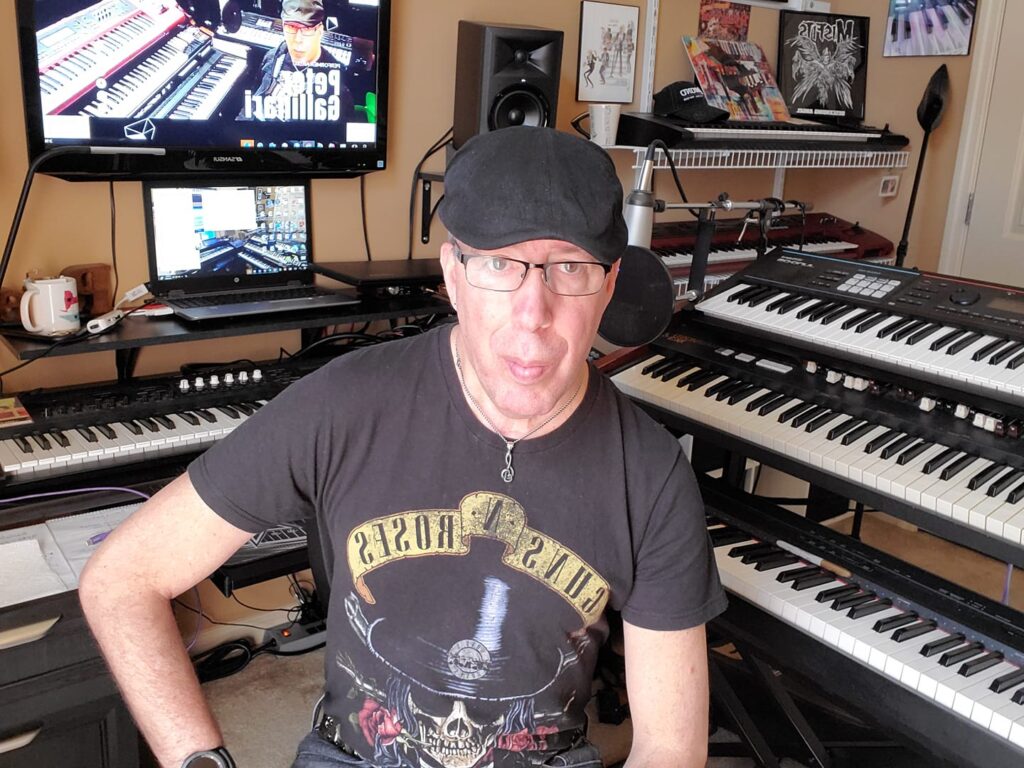 Yes, the pandemic has been just an awakening in everyone's life. I look at it as a positive. Hope that isn't too weird. But we've been able to grow. We are spoiled and take so much for granted that everything we want to do will be accessible at our fingertips…. but oh, what a surprise. We have had time to reflect about who we are, what we are, and take advantage to maybe get even closer to the person next to you. This isn't easy, but it really isn't that hard.

I am a singer/songwriter/keyboardist who has been very fortunate in my career to play/record/perform with some great rock stars. I'm not the rock star, they are. I was that kid in Brooklyn who was picked on everyday in school for all my school years, but I took that energy of what they were doing and turned it into what I am today. A very lucky man.

Just a moment to tell you a couple of things that I am proud of. I learned that music is not success determined by the monetary factor, but how you make a difference in someones life. In 1995, we had the very first disaster here in the USA, it was the Oklahoma disaster. I wrote the song that was used across the country for this horrible event. Oklahoma personally contacted me to use the song. I cried. This was before I had my music career playing with well known artists. There is a lot more detail of how all this happened, but maybe we will pass again and I give you the whole story. 
We all find inspiration in different ways. Hopefully this song by Peter will help in finding yours.
Peter Gallinari Social:
Post by Kath Galasso @KatsTheory
Onstage Music Community Forum Part 1: Tokyo Rosenthal
Onstage Music Community Forum Part 2: Cass Clayton
Onstage Music Community Forum Part 3: Maria Devigili
Onstage Music Community Forum Part 4: James Moore
Onstage Music Community Forum Part 5: Eliot Lewis
Onstage Music Community Forum Part 6: Val Renner