Ryan Bingham to appear at Bourbon and Beyond
If you love music and whiskey, you should check out Bourbon & Beyond, the world's largest bourbon and music festival. One of the artists you can catch there is Ryan Bingham, a singer-songwriter who also plays Walker on Yellowstone.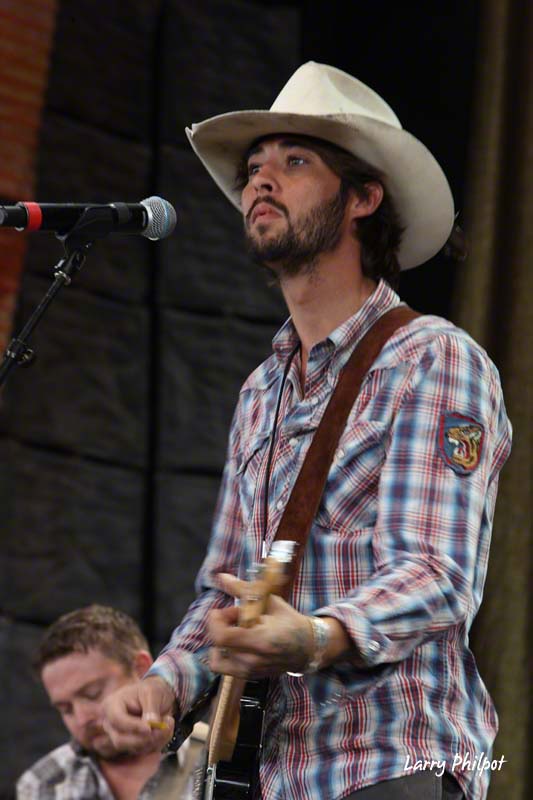 Ryan Bingham is an American musician who blends folk, rock, blues, country, and other genres in his songs. He has released six studio albums and one live album, and won an Oscar, a Golden Globe, and a Grammy for his song "The Weary Kind" from the movie Crazy Heart. Some of his other hit songs include "Southside of Heaven", "Hallelujah", "Wolves", and "Nobody Knows My Trouble".
Ryan Bingham is also an actor who portrays Walker, an ex-con ranch hand who works at the Dutton Ranch on Yellowstone. Walker is a talented singer and guitarist who often entertains his fellow workers with his music. However, he also clashes with Rip, the ranch foreman, and gets into trouble with the law. Walker's fate is uncertain after the explosive season finale of Yellowstone.
Ryan Bingham will be performing at Bourbon & Beyond on Friday, September 15, at the Highland Festival Grounds at the Kentucky Exposition Center in Louisville. He will be sharing the stage with other amazing artists like Foo Fighters, John Legend, The Black Keys, and many more. You can also enjoy the festival's other attractions, such as specialty bars, bourbon workshops, culinary experiences, and art installations.
Bourbon & Beyond is a celebration of great music and whiskey that you don't want to miss. Tickets are on sale now at the festival's website. Hurry up and get yours before they sell out. And don't forget to bring your lawn chair if you want to relax and enjoy the show. You'll need to purchase a Lawn Chair Pass in advance for that1. See you there!